Skateboarders learn new tricks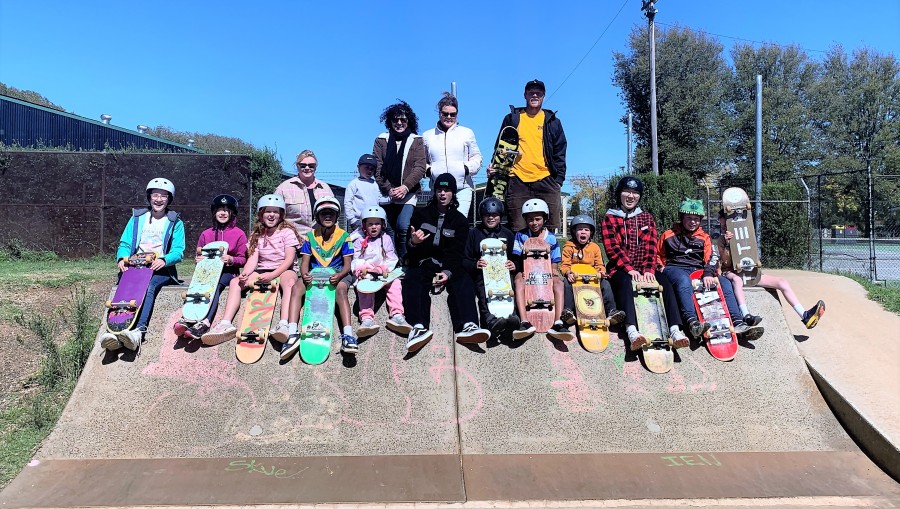 19th Apr 2023
A fantastic and chilly day of skateboarding tuition was held on Easter Monday at Guyra's Skatepark. Thirty children from Guyra and Armidale attended the workshop conducted by Nixon, Sean and Ethan from Totem Skateboarding.
As well as skateboarding tuition, they also had the opportunity to learn about the importance of health and wellbeing. Nixon is a current skateboard Olympian and he gave a wonderful talk about the rewards of working hard and believing in yourself to achieve your goals.
The Guyra Progress Association would like to thank these amazing young skateboard mentors for taking time out of their busy travelling schedule and dropping into Guyra. Thank you also to Ladybug Projects for working with our Progress Association to secure a grant towards this. You can follow Totem Skateboarding on their Facebook page.