Bridgewater Angus tops at $20,000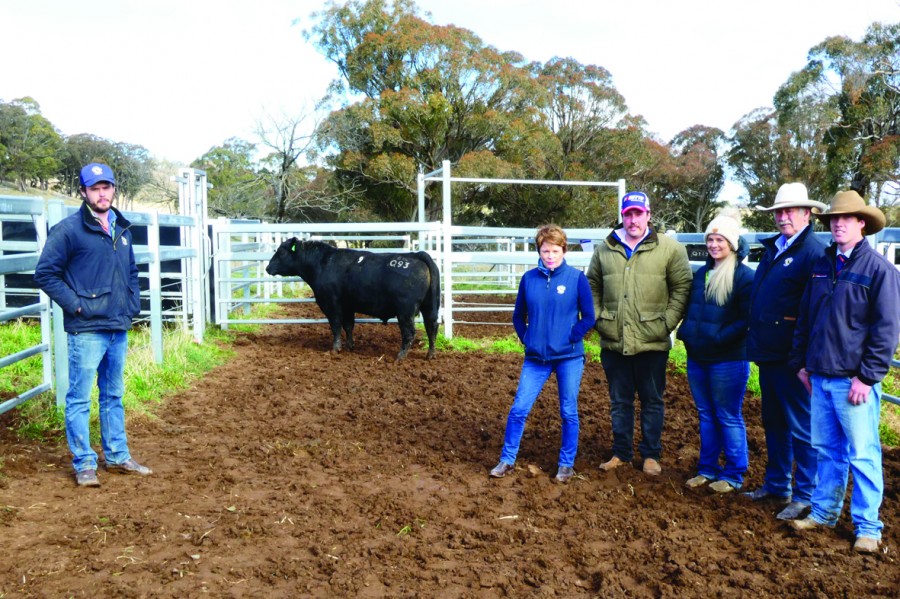 10th Aug 2021
The Bridgewater team are thrilled with the result of our 4th on property sale, selling all 40 bulls offered with Bridgewater Compass Q093 topping our sale at $20,000 bought by Riamukka Partnership Nowendoc.
Twenty nine rising two year old bulls sold to an average of $10414. Eleven yearlings sold to a top of $11,000 Bridgewater Lotto R068 sold to Talisker Grazing Uralla, they averaged $6,545. Five Bulls were sold into Queensland, which is a first for us and one heading to Victoria. Thank you once again to all our local buyers.
Kranga Cattle Co bought three bulls, two Dusty sons and a Booragul General. HM Grazing Bendemeer first time customers also bought three bulls, two Rennylea sons and a Booragul General. Thank you to the Davidson Cameron team on a very successful sale especially Nick Rogers who has done a great job for us over the past two years.
Special thanks to all our dear friends and family who helped on the day in the yards, on the BBQ and in the kitchen, we could not do this without your help. We look forward to welcoming you all back next August for our 2022 sale.