Petition to save regional seniors travel card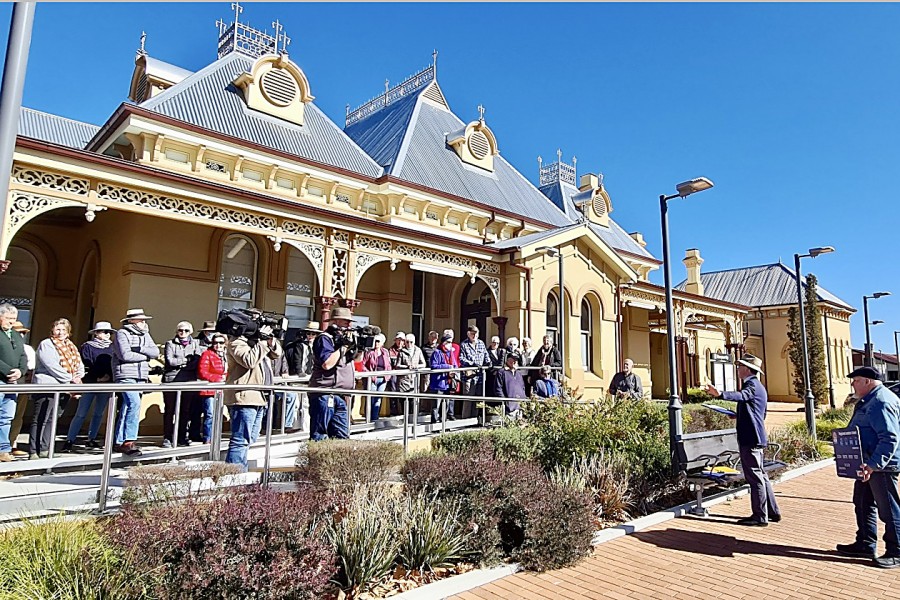 21st Jun 2023
MEMBER for Northern Tablelands Adam Marshall last week officially launched a community petition to fight to save the NSW Regional Seniors Travel Card from being axed in the State Government's upcoming September Budget, with a large group of local residents and local seniors outside Armidale Train Station.
"Despite being asked multiple time since the election, the new government has refused to rule out giving the Regional Seniors Travel Card the chop at the end of this calendar year," Mr Marshall said.
"With many of our local seniors already feeling the cost-of-living pinch, axing this travel card would represent a major blow at a time when our seniors need this assistance the most.
"The $250 prepaid card can be used for pre-booked rail travel, coaches, taxis and even fuel for a private vehicle."
Mr Marshall said 12,034 Northern Tablelands seniors currently had a travel card, representing savings for them in excess of $3 million each year.
"Axing this card would impact aversely on local seniors who travel on public transport or drive themselves for cancer care treatment, various medical appointments, to visit their families, children, grandchildren and other important needs.
"After lobbying the previous government, this card is now available to those on a disability support or carers pension (if you are of aged pension age), as well as those on an aged pension, service pension or a war widow pension."
Mr Marshall has formally asked the Minister for Regional Roads and Transport in Parliament to guarantee the continuation of the travel card beyond 2023.
"Disappointingly, the Minister gave no assurance, instead telling Parliament the entire program is 'under review' – this gives rural and regional seniors no comfort or certainty whatsoever.
"Axing this program would be a heartless and cruel blow for our local seniors and I'm hoping we can send a very strong message via this petition to the government and Macquarie Street and rural and regional people want to see this travel card continue."
Across NSW, more than 1 million seniors currently access the Regional Seniors Travel Card.
Paper copies of the petition is also available at Mr Marshall's Armidale and Moree Electorate Offices for signing and distribution.