Love for Lismore from Men's Shed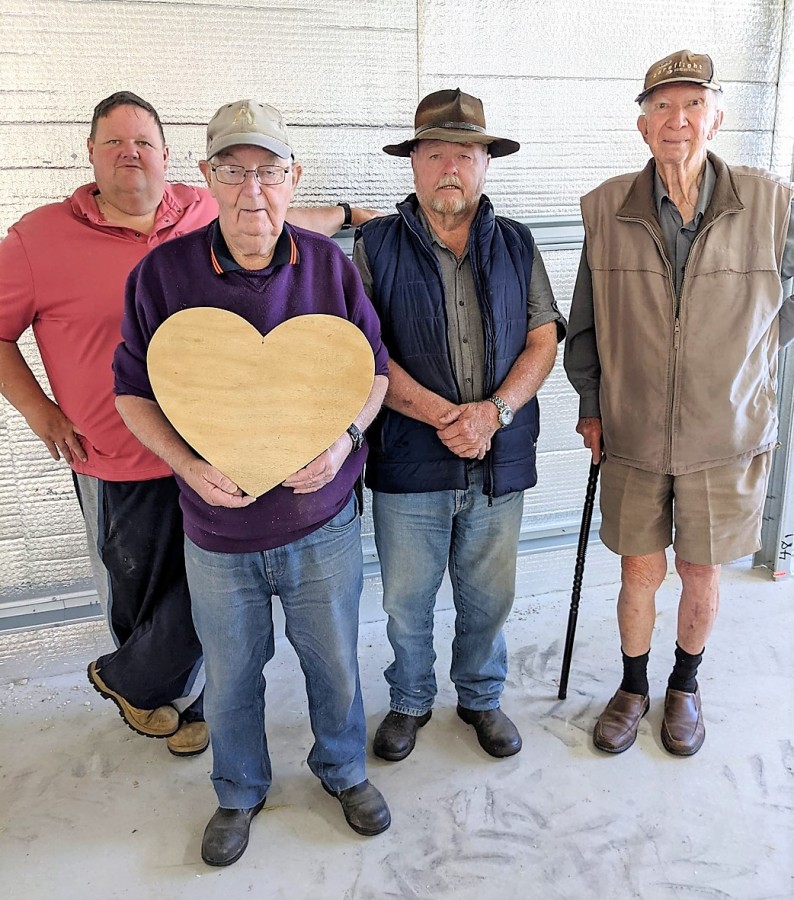 29th Mar 2022
The Guyra's Men's Shed has sent some love to flood affected Lismore by way of 80 plywood hearts. They were one of many men's shed across the state who responded to a call from the community group Resilient Lismore (Helping Hands).
The hearts will be distributed to evacuation centres, schools etc in the area for them to be decorated, and inscribed with messages of hope. They will then be hung around Lismore and surrounds to provide something positive for the flood affected community. The aim is to make something beautiful in a muddy environment.
Resilient Lismore is a volunteer community group that was set up in response to the 2017 floods. Its main aim is coordinating volunteers with requests from people who have been inundated. The road to recovery for Lismore will be a long one and the Creative First Aid project is aimed at the mental health of its residents. The CBD of Lismore is slowly being removed of rubbish, however there is an air of desolation with boarded up shops – the life and heartbeat of the town has temporarily gone.
Lismore is sometimes known as 'lovemore' and hearts are the unofficial symbol of the town. This project aims to bring that love back. In coming weeks a stall will be set up with all the hearts made by Men's Sheds.
Residents will be able to come into the 'heart' of Lismore and make their mark on the hearts – telling their story, offering thanks, words of encouragement and hopefully painting a colourful picture. These hearts will then be hung around the town, to decorate, brighten, inspire and give hope to the wonderful people who live and love Lismore.
The hearts were transported to Lismore by local RFS volunteers who have been assisting with the clean up.