Rally for de-amalgamation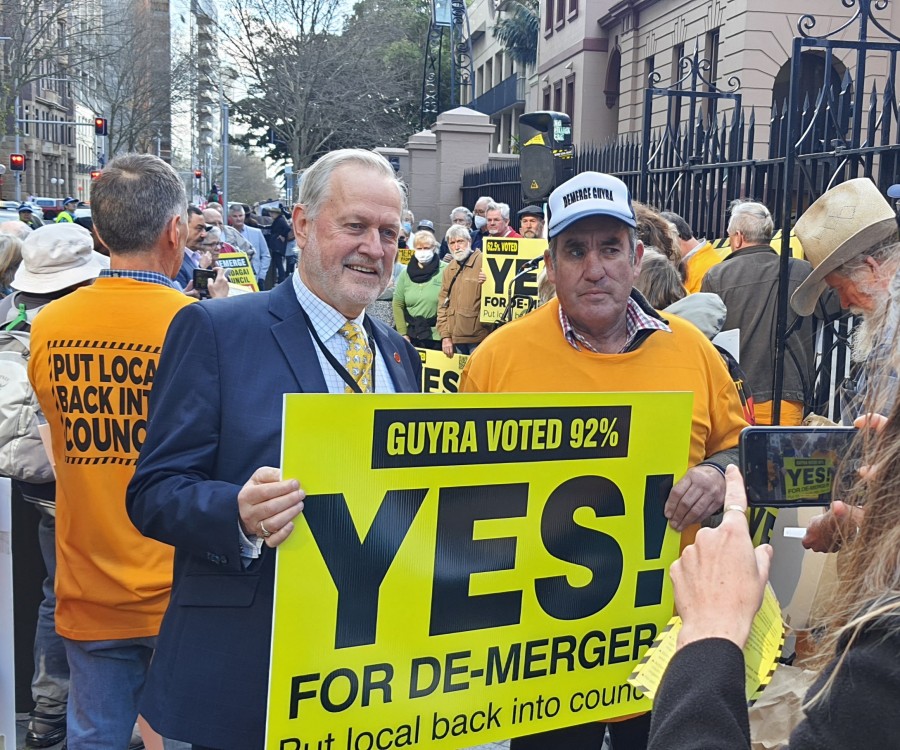 17th Aug 2022
It was an outstanding success with the Sydney Parliament House protest rally for the De-amalgamation of NSW Councils. In attendance and support of the rally were Mayors, Ministers and Members of the Parliament, Councillors and angry rate payers from all parts of the State.
Large numbers gathered in Macquarie Street outside NSW Parliament House on Tuesday last week in solidarity to fight for their democratic rights and future independence for Demerging of NSW Councils.
Mr Rob Lenahan spoke on behalf of rate payers from the Northern Region and was well greeted and received by all participants including Robert Borsak of the Shooters Fishers Farmers Party.
Whilst a large police presence was on hand for the large crowd, the rally was well organised by Demerge NSW Alliance and received local media attention for the large attendance by rate payers who had travelled to Sydney from all over NSW.
The message was clear and simple from the rally attendees that the merging of NSW councils has been a complete financial failure and therefore will make change for the forthcoming State Election in March 2023 with the backing of past and present politicians, Mayors, councillors and rate payers.