Out with the roundabout, in with a Give Way sign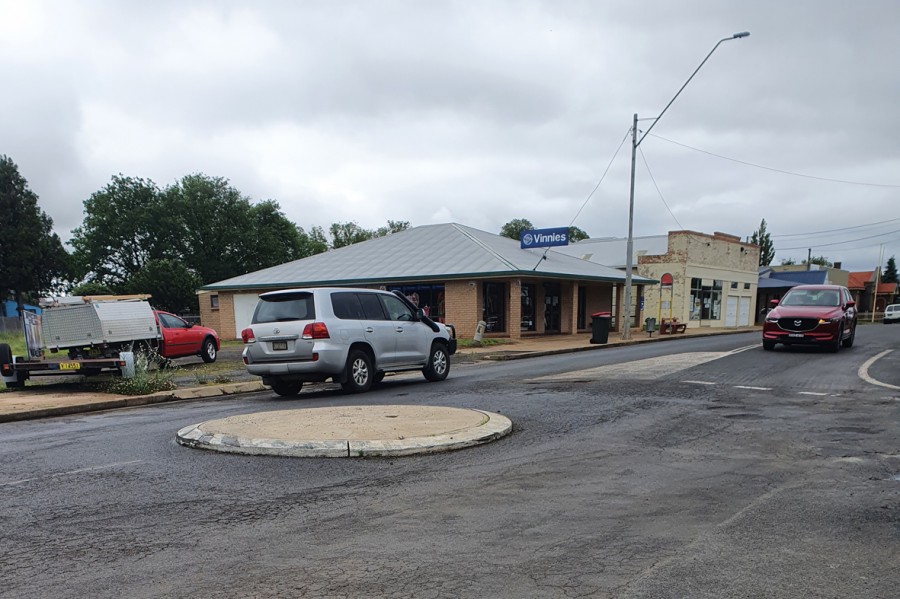 17th May 2022
The roundabout at the intersection of Bradley and Mackenzie Streets will be removed following a recommendation by the traffic committee of Armidale Regional Council (ARC).
The committee recommended the removal of the roundabout and that the intersection revert to a standard tee intersection.
They said that he traffic counts are considered low and not significant to warrant management with a roundabout.
The roundabout was installed on a trial basis by Guyra Shire Council (GSC) in 2009. At the time GSC said it was 'a pro-active measure to improve the safety for all motorists, in particular to provide a safe and legal u-turn facility for car and utilities".
Following a 28 day public exhibition period, 11 submissions were received opposing the proposal based on public safety, traffic conditions and maintenance concerns.
The recommendation was resolved to approve the works and will commence when the planned bitumen resealing and asphalt works commence. Replacing the roundabout will be a 'Give Way' sign with the appropriate marking.
Motorists can still undertake legal u-turns within Bradley Street. Alternatively, motorists can travel a short distance around the block in order to re-enter Bradley Street.