Riding for Camp Quality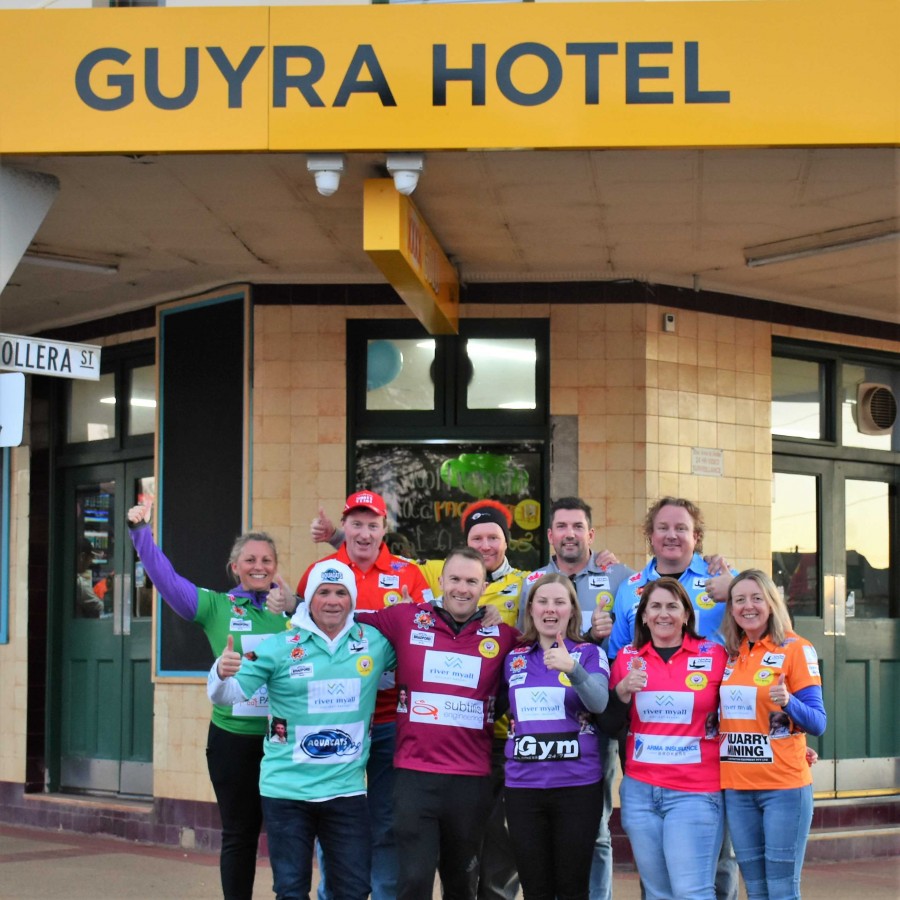 18th Sep 2019
Janelle Stewart
Two charity bike rides passed through Guyra last Tuesday
September 10th, both raising money to support kids with cancer.
The Ride for Sick Kids had a brief stopover in Guyra en route from Inverell to Armidale on the first day of a five-day ride raising money for Ronald McDonald House in Tamworth and Newcastle.
The second ride was 1000k's4kids, raising money for Camp Quality. Fifty-eight riders plus support crew took part in the ride which started in Helensvale, QLD on September 6th and finished at Rutherford NSW on September 15th. As well as raising funds the riders are raising awareness of the impact for children who are diagnosed with cancer.
Rebecca Collins from Camp Quality Newcastle said that this is not the first time the ride has passed through Guyra but it is the first time they have stopped overnight. The ride was originally planned to come to Guyra via Dorrigo, but had to be diverted due to the bushfires and instead saw the riders come from Glen Innes in blustery conditions.
"It was pretty tough going with a strong headwind most of the way so the riders were definitely feeling it by the time we got into Guyra," Rebecca said.
"They were all pretty glad to pull in to the car park at the Guyra Hotel and definitely needed a drink and massage."
"The riders were all in good spirits and it is just part of what they signed up for to help raise awareness and to give kids who have been impacted by cancer the chance to be kids again.
Each rider has to do their own fundraising and training in preparation for the event which has raised around $350,000 so far. Camp Quality supports kids and their families who have been impacted by cancer offering a lot of different programs.
"Kids can go away for a day or two or five days depending on their age and it lets them step out and be just a normal kid and have fun," Rebecca said.
"We also do family camps and deliver education programs in schools to help with understanding what cancer is all about."
The riders were in town from around mid-afternoon on Tuesday and departed the following morning, with 82 riders and support crew spread out around town. They enjoyed a BBQ dinner and Karaoke at the Guyra Hotel which was the centre for their stay. While they were not actively fundraising while here, Rebecca said that they had some generous donations from locals which were greatly appreciated.