End of an Era for local milkos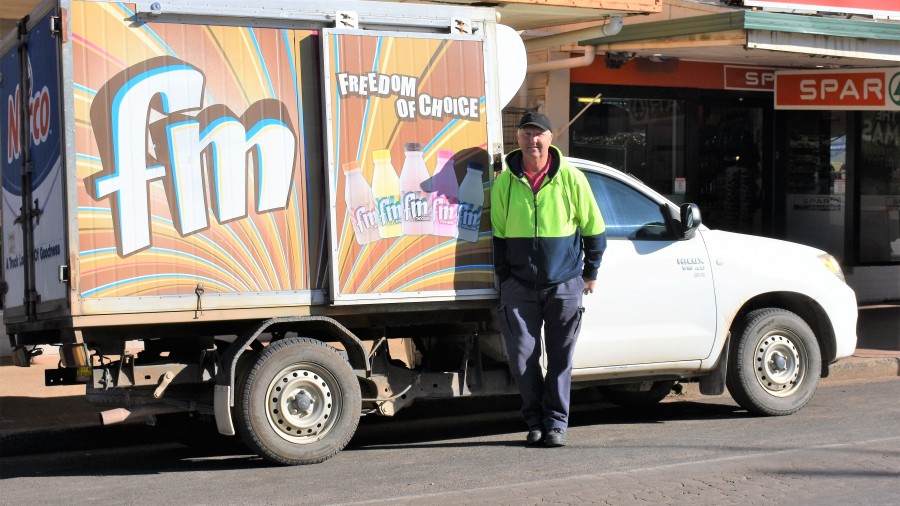 04th Aug 2020
This Sunday, the 9th of August will mark the end of an era with our local Norco Milk Vendors, Paul and Jo Dullaway, doing their run for the last time.
They made the decision to call it a day due to recent changes and also the desire for more time to spend with family, including the ability to have a proper holiday.
The couple took over the milk run in 2002, initially doing a home milk run alongside their shop deliveries. They were one of the last distributors delivering milk door to door, a service which they continued until 2013.
As well as milk deliveries the Dullaways also delivered bread for Buttercup Bakeries, Goodman Fielder, and Tip Top and delivered magazines to Sole'sNewsagency and later to Kirk's IGA.
After 17 years their position with Goodman Fielder has been dissolved with the company streamlining their distribution network. The magazine deliveries also finished at the end of the financial year, forcing the couple to reassess their business.
With their Norco Vendor agreement up for renewal in January 2021, Paul and Jo decided the time was right to finish up.
Norco products will still be available in Guyra and Norco has arranged for a vendor from Armidale to take over the milk run. They hope that everyone will receive the same great service they have been proud to offer.
Paul has been exploring his employment options and has been overwhelmed with the support he has received while Jo will continue as Canteen Manager at Guyra Central School.
They are both looking forward to spending quality time with their family and taking their first proper holiday (which has already been booked!).