General Manager receives tick of approval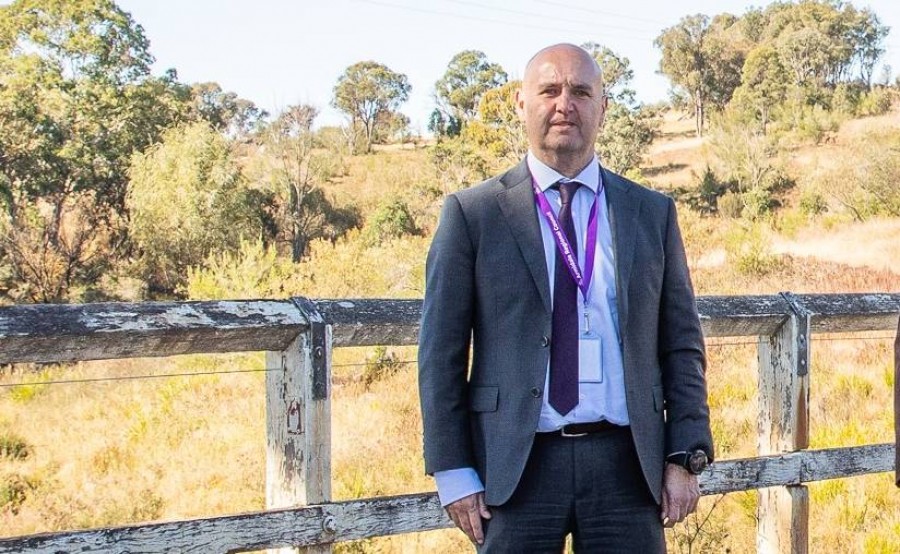 19th Oct 2021
Armidale Regional Council General Manager James Roncon has received an overwhelmingly positive mid-term performance review which highlighted the improved culture and relationship that the Council has experienced in the first six months in the role.
General Managers (GM) of NSW Councils are made accountable to their councils through their contract of employment. The contract contains provisions requiring that the performance of the GM be reviewed at least annually and a performance agreement must be developed within three months of the commencement of any contract, and then annually.
The General Manager's mid-term performance review was conducted on Tuesday 24 August 2021 by Zoom meeting and convened by an independent facilitator. The General Manager's review committee consisted of the Mayor, Cr Ian Tiley, Deputy Mayor, Cr Debra O'Brien, Cr Margaret O'Connor and Cr Andrew Murat.
The Review Panel assessed the GM's 2021-22 Mid-Term Performance Review as 'More than Satisfactory' with an overall average rating of 8.64 where the majority of KPI's were assessed as 'Areas of Strength'.
Armidale Regional Council Mayor Ian Tiley said the review committee's comments throughout the review were overwhelmingly positive with respect to the GM's performance.
"The committee agreed the collaboration between the GM, senior staff and councillors is the best it has been for many years," said Mayor Tiley
"They commented positively about the GM's commitment and focus on the key priorities such as finance, governance, and community engagement. They expressed the view that the GM was visible and accessible to all stakeholders, and he demonstrated a willingness to listen, act and deliver on his word.
"Ordinarily these reports are dealt with by Council in the confidential section of the Business paper but I was very keen to deal with this matter in open Council because of the extremely positive outcomes this review has demonstrated and the significant improvements I and my colleagues have witnessed."
Areas of continued focus for the GM include: Ongoing monitoring of Council's finances; A continued focus on enhancing the council's customer service across the organisation; Maintain a focus on the delivery of Council's Delivery Plan and Operational Plan, especially the Capital Works program; Continuous improvement of the communication protocols and GM to consider finance and governance as a key element for new councillor inductions after the 2021 council elections.