Snow day falls short of predictions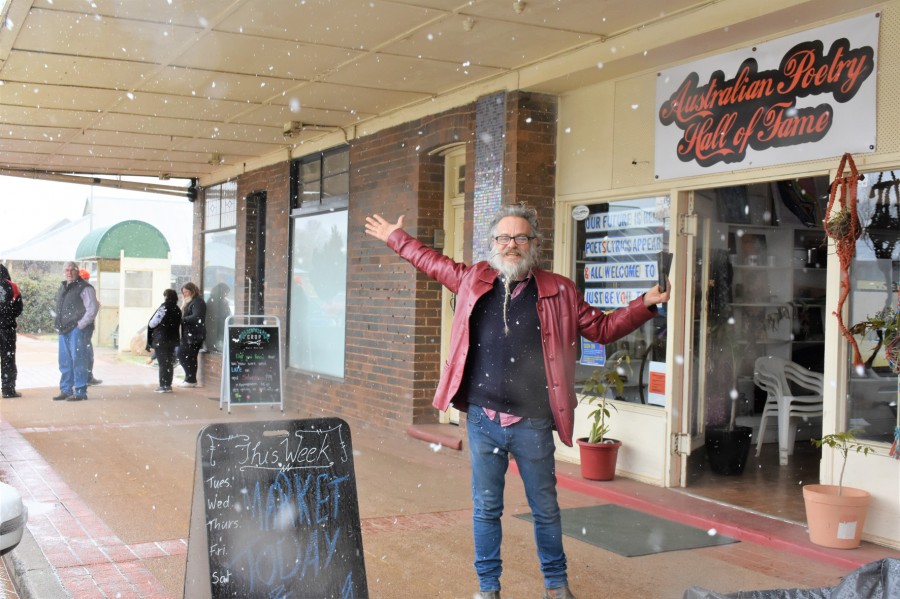 25th Aug 2020
The fifth snowfall of the year and the second for the month of August arrived just in time for the weekend. The promising forecast, which coincided with the weekend meant that an influx of visitors arrived in anticipation of a good fall.
This time around the forecast fell well short of predictions which were for around 2 to 5cm of snow.
The maximum for the day was 6.2C at 11am, however strong westerly winds kept the wind chill temperature to below zero degrees for most of the day.
The cold weather arrived with a severe cold front passing through north-east NSW in the early morning. It brought showers of small hail and snow to higher parts of the Northern Tablelands.
In Guyra there were a number of showers of soft hail (often referred to as sago snow or sleet) throughout the day, however there was only one brief very light shower of snow around midday when the temperature dropped to 0.5C.
Despite the cold, many visitors enjoyed the experience, with lots of positive feedback on social media.
Jenny - We were having a great time. Well worth the beautiful trip from Grafton.
Sarah - It's all part of the experience my son was in a tshirt running around in it we're from Coffs
Tina - We got to see some snow fall for the first time so it was a win
Rae-Ann - Us too! Always enjoy a visit to Guyra.
Nerissa - We loved it!