Bridge to go from Timber to Concrete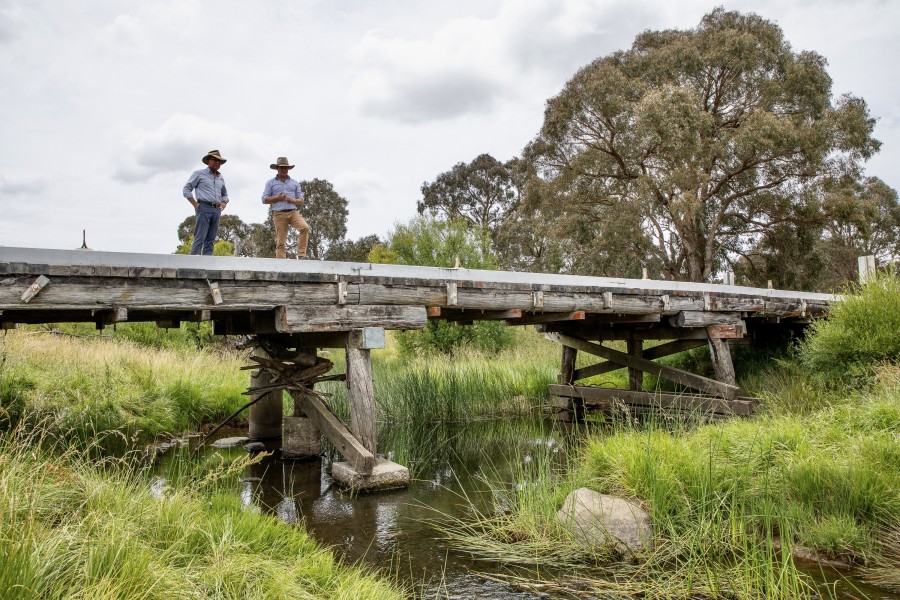 08th Mar 2023
The dilapidated timber Kaurala Bridge (known commonly as Karoola) will be replaced with a new modern concrete structure as a result of a $1.5 million State Government funding injection.
The grant, from the NSW Fixing Country Bridges program, will allow Armidale Regional Council to replace the ageing structure, located on the Old Armidale Road, over the next 12 months with a new single-lane concrete bridge. The funding will cover the total cost of the bridge replacement.
Member for Northern Tablelands Ada Marshall said that the Kaurala Bridge has served the district well for almost six decades, but of late it's only been kept functional with numerous expensive patch-up jobs by council.
"This is not sustainable long-term and the bridge is becoming a safety risk, especially for heavy vehicles," Mr Marshall said.
"This funding allows council to finally undertake a full bridge replacement, upgrading to a concrete structure, which will be stronger and safer.
"Critically though, the new concrete bridge will eliminate council's significant maintenance costs, saving the ratepayers considerable funds, and ensuring the smooth movement of freight and produce along the road."
Armidale Regional Council Mayor Sam Coupland welcomed the funding.
"It's wonderful to receive this funding to allow council to remove yet another ageing timber bridge in our region," Cr Coupland said.
"It's been a priority for council to improve our assets and converting an old timber bridge to new concrete not only dramatically improves conditions for motorists, it also saves ratepayers maintenance costs in the long run.
"Thanks to Adam and the government for continuing to support council's efforts to improve our road and bridge network."
Work on thew new bridge is expected to get underway in June this year.