Don't miss this great opportunity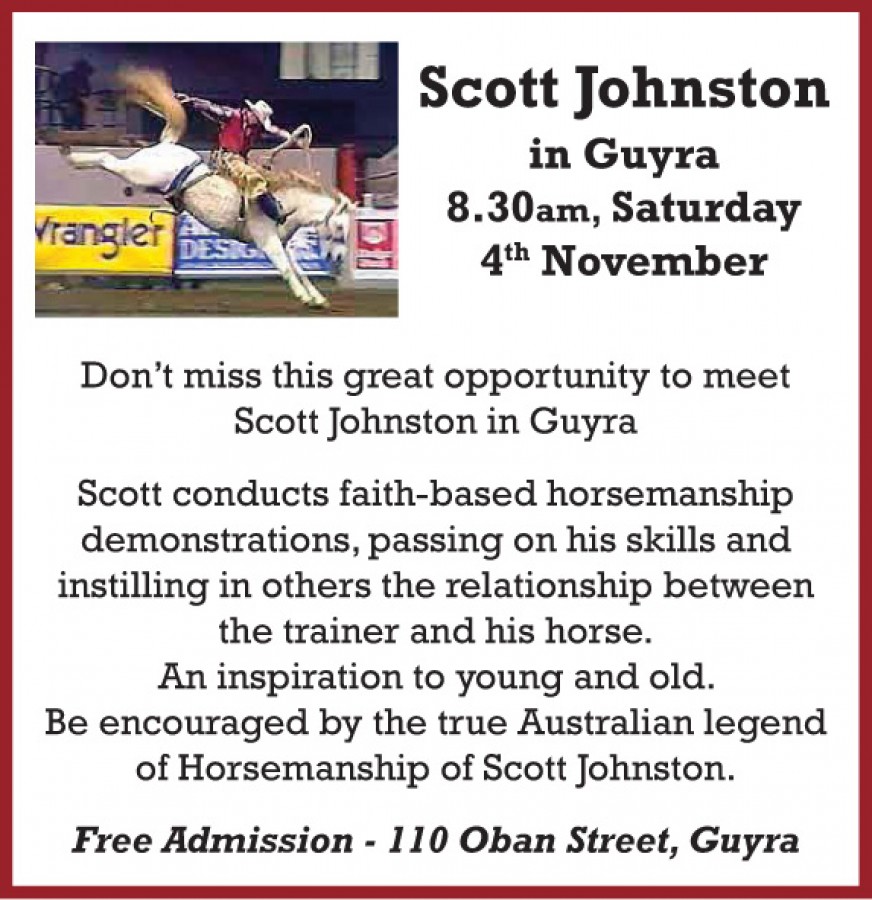 24th Oct 2023
Scott Johnston completed at the top level of American professional cowboy association circuit, in bareback, and saddle bronc. Gaining recognition and dominating as an Elite cowboy alongside the best in the world from 1994 to 2003.
Along the way there were challenges, including breaking his back in a plane crash in 1998. He returned to rodeo after only 3 months and didn't look back, achieving his goals in a successful career from rodeo and into the cutting horse arena.
In 2010 Scott returned to his land of birth, Australia, making national cutting horse association finals over numerous years. The fame of winning many prestigious awards led him into a worldly lifestyle, and his relationship with God faltered.
Scott realised the need for change and made a decision to follow Jesus. He now conducts faith based horsemanship demonstrations passing on his skills to, and installing in others, the relationship between the trainer and his horse. Comparing the love and the similarities that God desires with each of us.
Scott is an inspiration to young and old and will be in Guyra on Saturday November 4th. The demonstration will take place at 110 Oban Street, Guyra starting at 8.30am. Admission is free.