Old car finds new home in car museum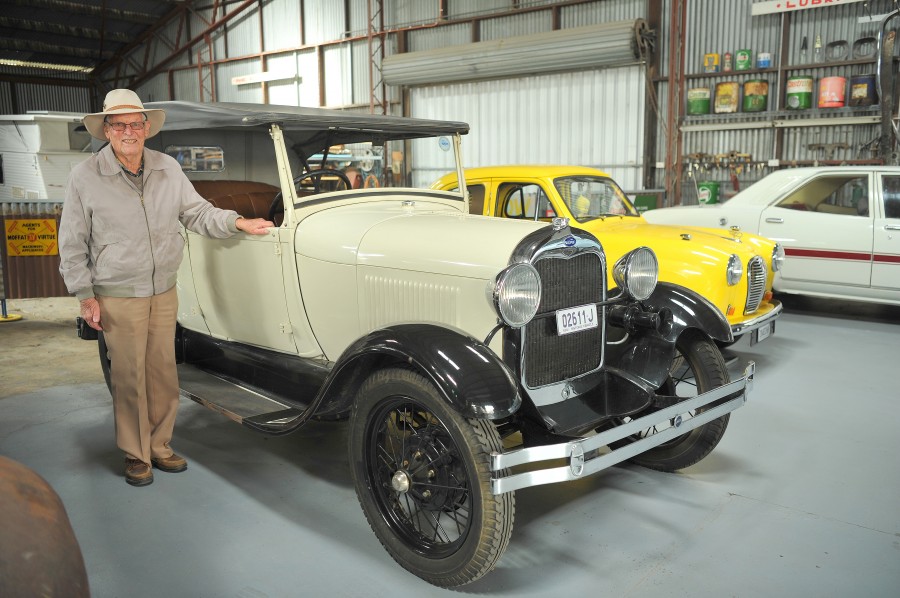 20th Oct 2020
Graham White's 1931 Model A Ford, is now part of the display in the Burgess Garage Car Museum. This is the story of the car as told by Graham.
This car came into my ownership in about 1962. It appeared in a property clearing sale at "Wiluna", Wandsworth, where it caught my eye. I then bought the car but am unsure now of the price I paid for it. The original owner was Billy Drabsch, a well-known Guyra identity.
The car was garaged for some years until I got the desire to restore it, which I eventually did.
To properly restore a vintage car, all parts must be authentic. To this end, I joined the Model A Ford Club for advice on where to attain the necessary parts.
Commencing the restoration, I completely dismantled the whole car piece by piece, in what was formerly the carriage shed at the rear of the house at Eastern Plains. Carefully placing all the pieces bit by bit in separate containers ready for the re-build.
After the dismantle, I took the engine to a factory at Mascot where they were able to restore the white metal bearings and others. The five tyres and tubes came from New Zealand, the only place at that time from where they source them. All the upholstery and fabric work was obtained from an Armidale works known as Blenko's; they did a first-class job.
Putting all the pieces back in place was a long business and involved many evenings work out in the Eastern Plains carriage shed, rugged up against the cold. It was made possible with the generous and expert help of Don Williams and Bruce Moffatt.
The day came for start-up which went very well much to the surprise of some people and my family! My first journey with my wife, Mary, was down the main road in front of the Eastern Plains house. I drove the "Old Lady" around Guyra for many years and in various parades down the main street of Guyra, fully registered of course, on the special vintage car registration.
A highlight was driving my daughter from Eastern Plains to St Bartholomew's Church, Ollera on her wedding day.
With the passing of years, the time came to consider the next move. I recently sold the car to the owner of the Guyra Automotive Museum, Mr. Brian MacDonald, where it proudly occupies pride of place. I get tremendous enjoyment seeing it on display. It is fitting that it started life in Guyra and now rests in Guyra where I hope it will remain.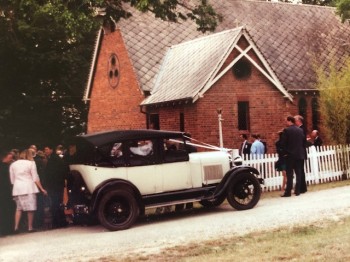 click for larger image