Candidates in Guyra for pre-election forum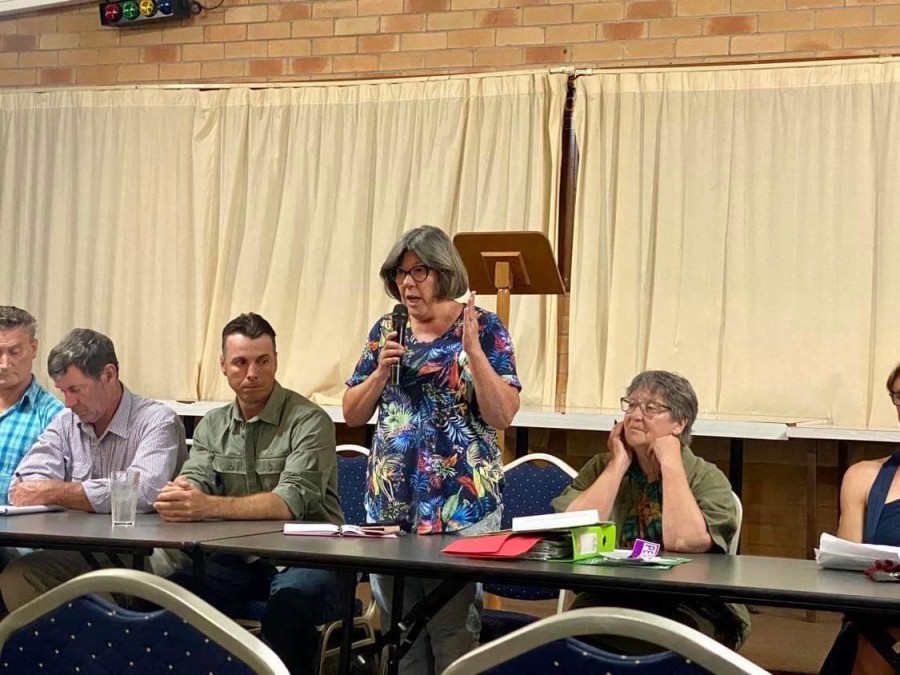 22nd Mar 2023
Five candidates running in next Saturday's election were in Guyra on Saturday night.
The Save and Grow Guyra group, organised a Northern Tablelands candidates which was held at the Guyra Bowling and Recreation Club. The event, organised by the Save and Grow Guyra Group, with only a small number of interested voters attending.
Candidates attending were Green's Elizabeth O'Hara, Labor's Yvonne Langenberg, Liberal Democrat Margaret Hammond and independent candidates Natasha Ledger and Billy Wood.
Of the locally based candidates, sitting MP Adam Marshall, Shooters, Fishers and Farmers candidate Michael Hay and Public Education Party's Gary Hampton did not attend.
Issues discussed ranged from health to rail services, and the environment. Independent Billy Wood told the forum that the region needed a rail service, with Natasha Ledger, also advocating for the return of trains.
Greens candidate Elizabeth O'Hara highlighted a string of environmental concerns, while Margo Hammond said major parties pandered to corporate interests and government needed to cut spending.
Labor's Yvonne Langenburg focus was on the proper staffing of health services, rejuvenating the education system from early childhood up and supporting communities like Guyra to decide the fate of local councils.
The NSW election takes place this Saturday March 25th. Voters will also be asked to vote for a representative in the Legislative Assembly for the next four years, as well as for Legislative Council for an eight year term.
Polling booths will be open from 8am to 6pm. In the local area you can vote at Guyra Central School, Black Mountain Public School, Tingha Public School and Glencoe Community Hall. Pre-Poll Voting opened on March 18th and if you will be away on election day, you can cast your vote until 24 March at Early Voting Centres in Armidale, Inverell or Glen Innes.