One-stop shop rolling in to town next week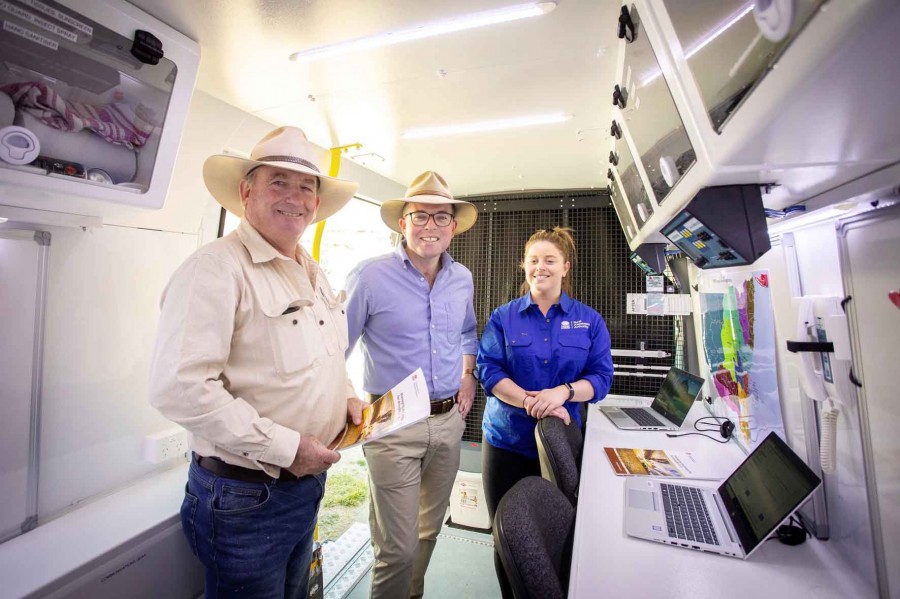 11th Sep 2019
Drought community outreach activities are coming to Guyra and will provide a one-stop-shop information service to the local community. The event is open to everyone and is designed to help people access federal and state government funding assistance, information from health providers, contact with local charities distributing drought relief, telecommunications support and advice on drought recovery.
The one-stop-shop has been touring across the region and will be at the Guyra Bowling Club on Wednesday, September 18th from 10 am to 2 pm. Residents will be able to get advice on everything from taxation to the nbn.
Member for Northern Tablelands Adam Marshall said that the Drought Communities One-Stop Shop initiative was doing an important job taking various State and Federal support services directly into communities.
"This vehicle is touring the state with staff from the RAA and Rural Resilience teams on board to help farmers with questions about assistance, help with applications on the spot and to talk individually with landholders about what specific support they might need.
"Farmers can speak directly with staff for information about drought transport subsidies as well as Drought Assistance Fund and Farm Innovation Fund loans and other support measures and resilience programs.
"Over the past week we have seen Rural Financial Counsellors, NBN Co, TAFE, and Service NSW all come together to take their expertise directly into communities," Mr Marshall said.
"The feedback so far on this tour has been very positive with 63 people from Bingara and 43 from Warialda calling in and accessing the services, many of whom were not aware what help was available.
Agencies involved include the Rural Financial Counselling Service Northern Region, Department of Human Services mobile centre, Australian Taxation Office, nbn local, NSW Department of Primary Industries, , Rural Resilience Program, Rural Adversity Mental Health Program (RAMHP), Local Land Services, NSW Farmers, The Salvation Army, Rotary, Friendly Faces, SafeWork NSW, TAFE NSW, Landcare and The Hub.