Crime victim thanks local heroes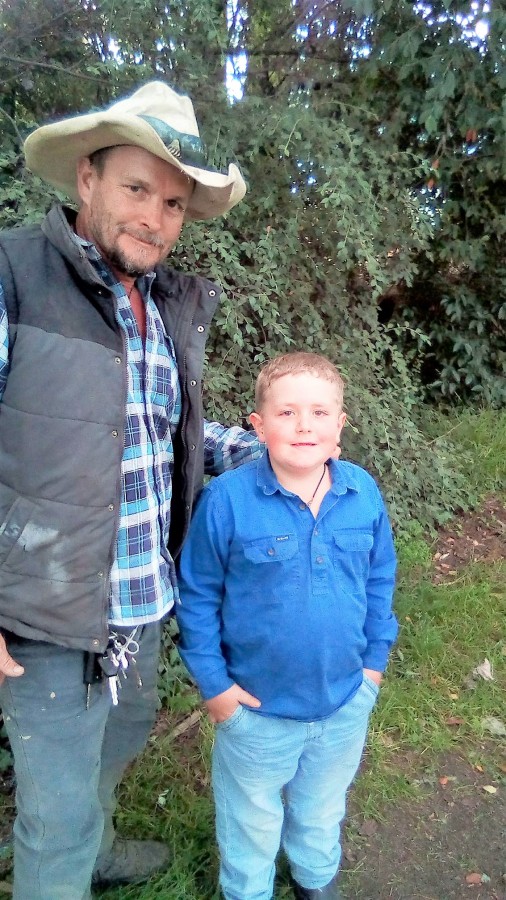 28th Apr 2020
In the early hours of Sunday morning Guyra resident, Nicole Corry became a victim of crime when her house was broken into. Thieves entered her home and stole two handbags and a wallet belonging to her partner Phill.
It was an unnerving experience for the couple, however they have been heartened by the community's response in helping to recover much of the stolen property.
Nicole reached out to the community via the Facebook group, Guyra- What's on your mind and was overwhelmed by the support she received. She said she is extremely thankful to all the people who offered help and took it upon themselves to track down the stolen items.
"The community support was great," she said. "Our next door neighbour John Clarke found one handbag and later in the day Scott Rowe and son Lochie discovered my other handbag and Phill's empty wallet in the bushes down the showground lane and returned them to me. Most of the contents were still inside, so it was obvious the thieves only wanted money."
Nicole said that local children Alecia, Tommy and Smiley Jones also found some of their cards and returned them with help from mum Corrine and grandmother Lesley.
"I am so grateful to my community who are looking out for us. Not only the searchers but many others who simply commented and expressed their support – it shows how strong a little town can be," Nicole said.
"After my experience I am warning others to be more vigilant – everyone needs to be aware that there are thieves out there so please lock up and take care."
Nicole has already taken steps to increase her own security and is waiting on the installation of security cameras. While most of the items have been recovered she is still missing her car key, which is attached to a bright red lanyard with VISITOR on it. If anybody finds them, please contact Nicole.