Rafters team welcomes new chef for restaurant launch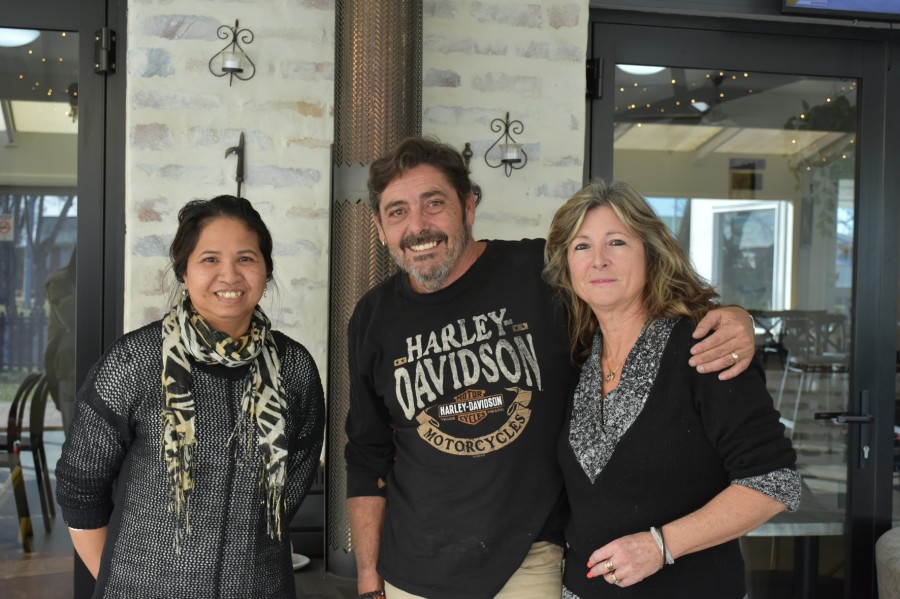 21st Jun 2023
Joey and Michelle Arrabal have hit the ground running since relaunching the much-loved local institution that is Rafters Guyra.
The couple are well-versed in the hospitality industry and most recently ran a successful cocktail and tapas bar in Brisbane.
As Covid came to an end, they found that they needed a break and took some time out to travel. However, they soon found that they missed the industry, prompting a search for their next venture, which landed them in Guyra.
Michelle and Joey say when they found out that Rafter's was up lease it seemed the perfect place to start again.
Now two months in to their new venture they have redecorated, and opened the doors much to the delight of locals.
With the Café already attracting good support, they decided the time was right to launch the restaurant side of the business.
By luck, they found their new chef just two doors from the restaurant. Maia Loprot showed up out of the blue looking for work, having recently moved to Guyra from Newcastle.
It was perfect timing and the restaurant will officially open on Friday June 23rd. They describe their new menu as a step up from pub food, with something for everyone. Their aim is to ensure that people have a good dining experience in a cosy atmosphere
The restaurant will be open Thursday to Saturday from 5pm till 8pm and Sunday 11.30am to 2.30pm - bookings are required. The cafe opens at 9am daily.
You can contact the Rafters team via their facebook (Rafters Café & Restaurant) or phone 02 6775 0207 to make a booking.