Life Membership for Judy Wicks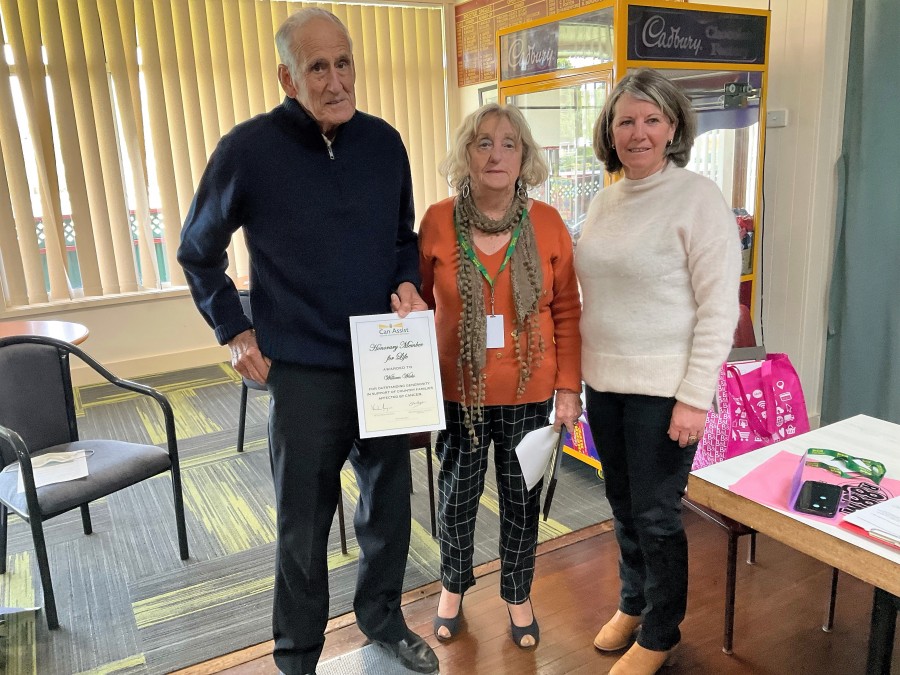 26th Oct 2021
The annual general meeting of the Guyra Can Assist Branch was held on Tuesday 12th October at the Guyra Bowling Club.
Office Bearers for 2021/2022 as elected: President; Wendy Jackson, Treasurer; Lyn Skinner, Secretary; Sue Adams, returned for another year.
A special presentation of Honorary Life Membership was awarded to Judyth (Judy) Wicks for over 30 years support to local Guyra community members. Judy was presented with a certificate, badge and letter from the Can Assist executive, who due to COVID-19 were unable to be present to award the honour. Bill Wicks was also given a badge and certificate. He was given the honour in 2007.