Diners welcomed back in store as restrictions ease
19th May 2020
Janelle Stewart
Life is slowly returning to normal as COVID-19 restrictions are being wound back. On Friday, May 15th, Cafés and Restaurants were allowed to have up to 10 customers seated in store for the first time since restrictions were imposed in March.
During that period, some hospitality businesses chose to shut down, while others remained serving takeaway only. JoJo's Coffee Shop was one business that remained open throughout and has enjoyed good support from locals.
Owner Julie Johnson said that while she is enjoying having her customers back in-store the change is making things a bit more stressful because she is having to juggle her seated customers while keeping track of takeaways and checking numbers. She said it was nice to have a bit of chitter-chatter back in the shop.
Juneils Coffee Shop reopened on Monday after taking a six-week break. Owners June and Neil Paine said that they have found business is still a bit quiet and that people are still a bit reluctant to come out. They report that their mornings have been busy, but the rest of the day has been slow.
A number of other restrictions have also been relaxed with outdoor playgrounds, gym equipment and barbeque facilities also allowed to open last Friday. Armidale Regional Council Mayor Simon Murray said that playgrounds and outdoor facilities are important for the health and wellbeing of children and their families and their reopening to the public will be embraced by community members.
Council is urging community members to remain cautious when using the facilities and to continue adhering to social distancing and restrictions of outdoor gatherings of up to 10 people.
In a further sign that life is returning to normal, students at NSW public schools will return to classrooms full time after weeks of remote learning. Students across NSW will be back in the classroom full-time from next Monday May 25th.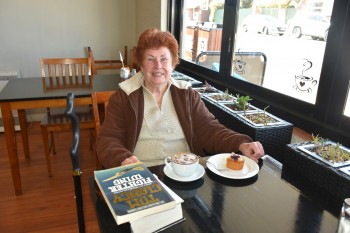 click for larger image