REX: Not goodbye, just see you later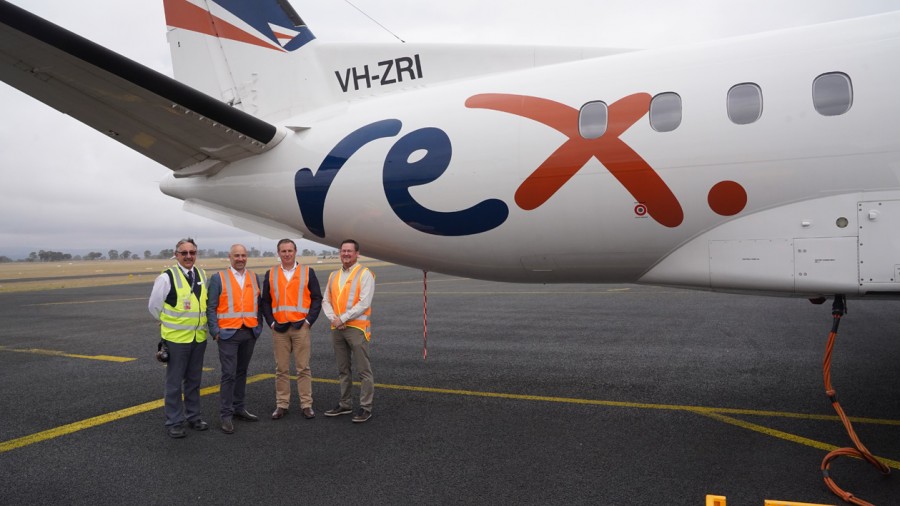 07th Nov 2023
Armidale Regional Council (ARC) welcomes the promised return of services in early 2024 following the departure of the final Regional Express (REX) flight from Armidale on Saturday 28 October.
As a long-trusted partner connecting the region through Sydney with the rest of Australia, REX has been a steadfast provider of essential air services, linking the community to vital services and opportunities for years.
In September 2023 REX announced they would be suspending services to Armidale due to pilot and parts shortages.
Mayor Sam Coupland acknowledged that REX is operating in a highly competitive environment with airlines all vying to recruit and retain qualified pilots.
"REX has built an excellent reputation on the Armidale to Sydney route over the last nine years and I welcome REX's commitment to return to the standard flight schedule from 31 March 2024," Mayor Coupland said.
"Their service is vital for our business, healthcare, government services, and tourism.
"With REX's brilliant track record of training Saab pilots, I'm very hopeful that they will resume their Armidale to Sydney service as planned in March 2024.
"We want REX back, and we at Council will do everything we responsibly can to ensure that happens.
"Their presence has been instrumental in boosting our local economy and facilitating travel for our residents, businesses, and visitors.
"We extend our gratitude to REX for their unwavering commitment to Armidale, and we hope for their eventual return next year."
Airport Manager, Angela Garvey expressed her gratitude for the national airline.
"REX and Armidale Regional Council have fostered a robust working partnership and the prospect of REX's return to the New England region providing invaluable services is eagerly awaited," Ms Garvey said.