Not too late to deamalgamate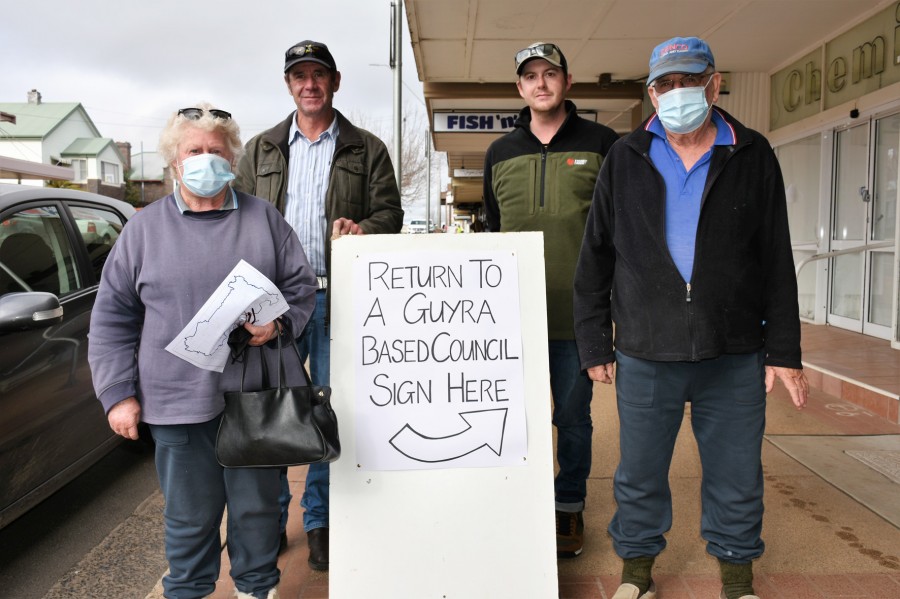 29th Jun 2021
The campaign to de-amalgamate Guyra from Armidale Regional Council is ramping up. The Save and Grow Guyra Group this week opened a Pop-up shop to encourage residents to sign a petition and letters of support calling for the formation of a new rural council based in Guyra.
Members of the Save and Grow Guyra group have been actively working behind the scenes to see the establishment of the new rural council. To date much of their work has been trying to find the correct avenues to bring about the desired result.
Since making the decision to move ahead, they have been overwhelmed with the support from the wider community.
Spokeperson Beth White said that it has been quite surprising how keen and dedicated to this cause that people are now that they can see there is a bit of movement.
"Once we started to talk about launching the petition everything just revved up and it has been fantastic," she said.
"The former Guyra Shire Council gave us local representation and we have missed that local representation.
"Forced amalgamation wasn't wanted in the first place and we have been uncomfortable with it all along.
"Five years on from the merger it is clear that the amalgamation hasn't worked and it is not just us there are many councils for who this has not worked."
The Pop up shop will be open until July 9th, next door to the Guyra Pharmacy.
They need 2050 signatures on the petition, which they will take to the minister for local government.
The paperwork is available and volunteers will be present to help find the correct address details if required. Completed and signed Letters of Support can be also be left at the shopfront.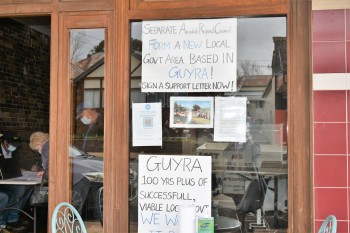 click for larger image