Guyra duo shine at NSW Shearing and Wool Handling State Finals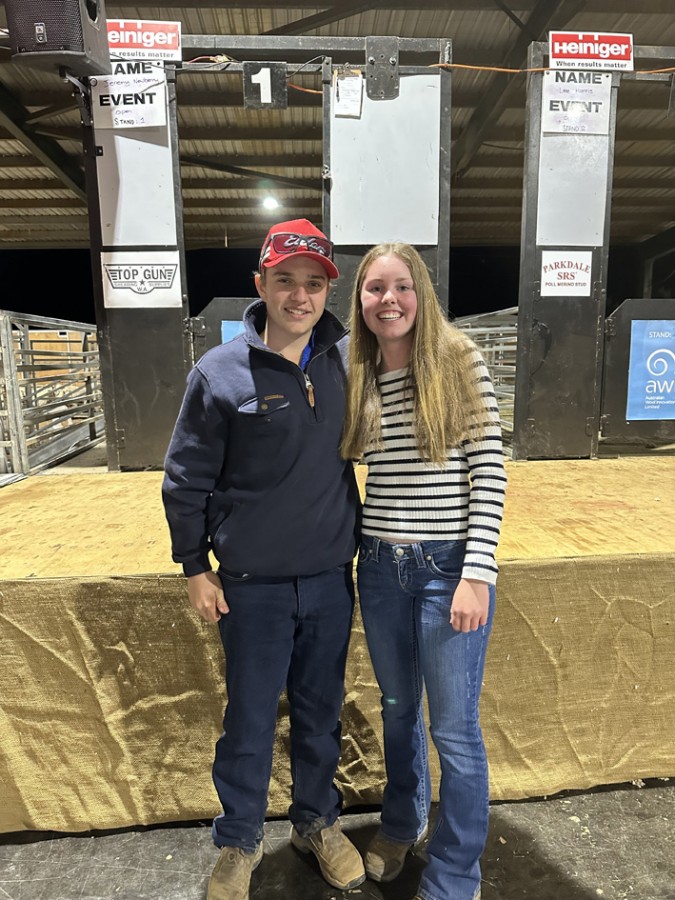 23rd May 2023
A strong contingent represented Guyra at the State Shearing and Wool Handling Finals, which were held in Dubbo over the weekend. They were amongst sixty-six competitive shearers and wool handlers who were competing for a place at the National Titles.
The stand out representatives for Guyra were teenagers Jack Lockyer and Brooke Newberry who have both shown skills that will take them to the next level.
It is the culmination of 12 months of competition across the rural show network. Jack competed in seven shows in the lead up to the final making the top twelve, while Brooke competed at three of six events for wool handlers, scoring enough points to make the top six.
Across 22 rural shows and events there have been up to 90 wool handlers and 280 shearers compete over the past year across all the grades, showing an outstanding commitment to the shearing industry.
Jack and Brooke continued their successful run at the semi-finals held at Dubbo on Friday night finishing in the top six shearers and top four wool handlers and making it through to the final.
Jack went on to win the Intermediate shearing final and Brooke placed second in the Novice Wool handling Final.
They have both made the NSW Development team to compete at the National titles, which will be held in Jamestown, South Australia in October.