Gold medal for Deano's trout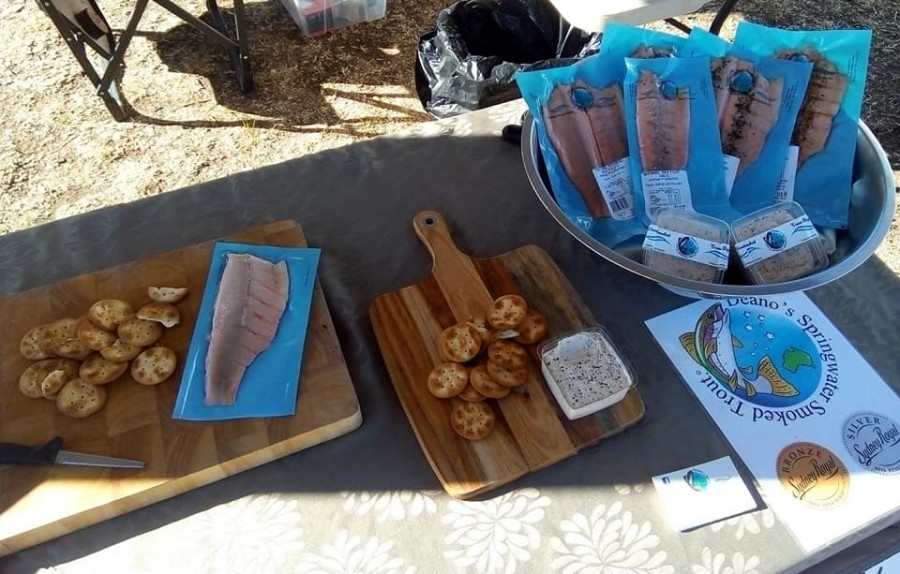 02nd Oct 2019
Janelle Stewart
Deano's Springwater Trout at Black Mountain has won a gold medal at the Sydney Royal Fine Food Show, run by the Royal Agricultural Society of NSW.
The locally grown and produced fish was entered in the aquaculture category for smoked trout/smoked salmon. There was just a couple of points separating it from the overall champion.
Owner Dean Williams said the secret to his success lies in the spring water and retaining control of his product from start to finish.
The gold medal win is a step up for the Black Mountain producer who won silver and bronze in 2016.
"We are one of only three producers who grow their own fish and process it themselves," Dean said. "It gives us control of product from start to finish which gives us the advantage."
The award will provide a marketing advantage for the product which is already widely available in NSW and is now expanding into Queensland.
Sydney Royal Fine Food Committee chair Lachlan Bowtell said that a Sydney Royal medal is a symbol of excellence and those awarded at the Taste of Excellence can be proud that their products are of the highest standard in Australia..
Like others on the land at the moment the drought is hitting hard as the springs begin to dry up. The lack of water will have a flow-on effect for next year and Dean said he already has plans in place to source stock from Victoria if needed.
Tourism is also starting to take off for the business which has installed toilets and showers to attract visitors to stay overnight.
As part of TroutFest this weekend you can taste some of his award-winning smoked trout at the market day in Guyra. Tours will also be conducted on Sunday at 10 am and 2pm.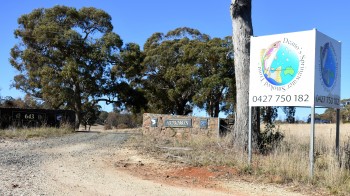 click for larger image