Outstanding feat of survival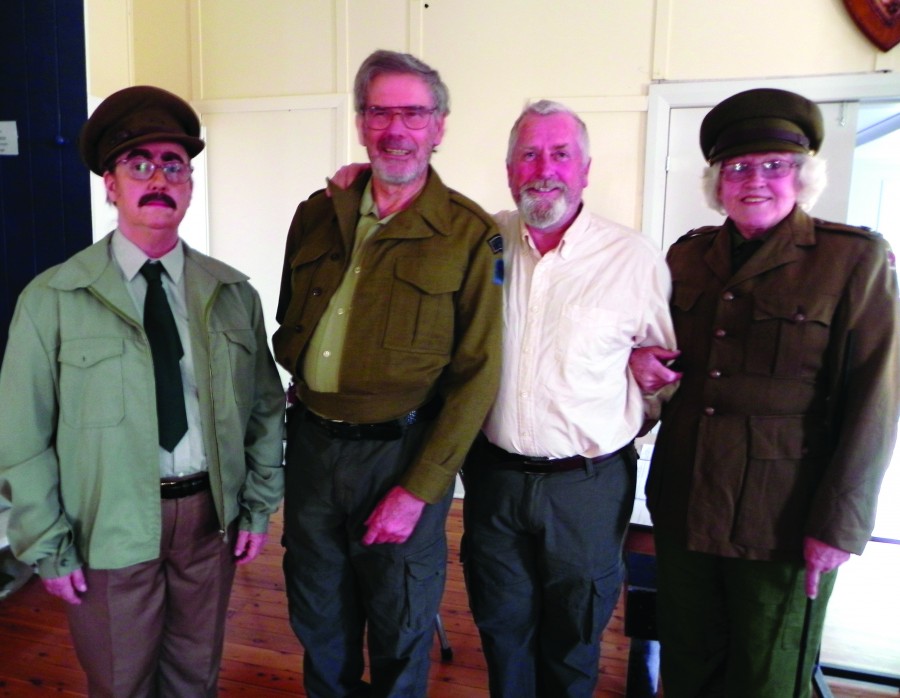 27th Nov 2019
Black Adder pulled off an outstanding feat of survival on Thursday November 14th.
Despite being held up by an evacuation order due to the threat of ember attack on Saturday 9th, he eventually had his day in court when the play ran in Ben Lomond five days later.
The Ben Lomond Entertainment Society (BLES) play has been prepared over recent months. 'Corporal Punishment' was presented on the Thursday evening to a keen audience who were offered a serving of hot soup on arrival at Ben Lomond Hall.
Originally planned for a Saturday performance, catastrophic fire ground conditions caused a 'Watch and Act' in the village with a door knock advising residents to be prepared to evacuate. The food prepared for the show was re purposed at a 'Pop Up Firies Pit Stop' at the hall to feed RFS and NPWS personnel working to save property locally.
As prevailing winds left the village unscathed and the fire threat diminished, a quick regroup led to eventual presentation of Black Adder on Thursday. This was a first for the BLES group who owe many thanks for advice, art work, lighting, props, set up, pack down, technical and operational support.
Thanks to the Glen Innes Arts Council -Armidale's Playhouse Theatre Group -Local Artist Belinda Parkinson, Technicians Don Stride and Cameron Way and The Ben Lomond Hall Committee.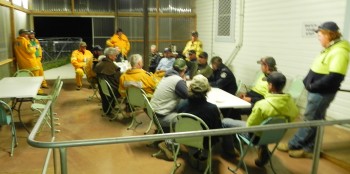 click for larger image