Ribbon cutting for redeveloped Hub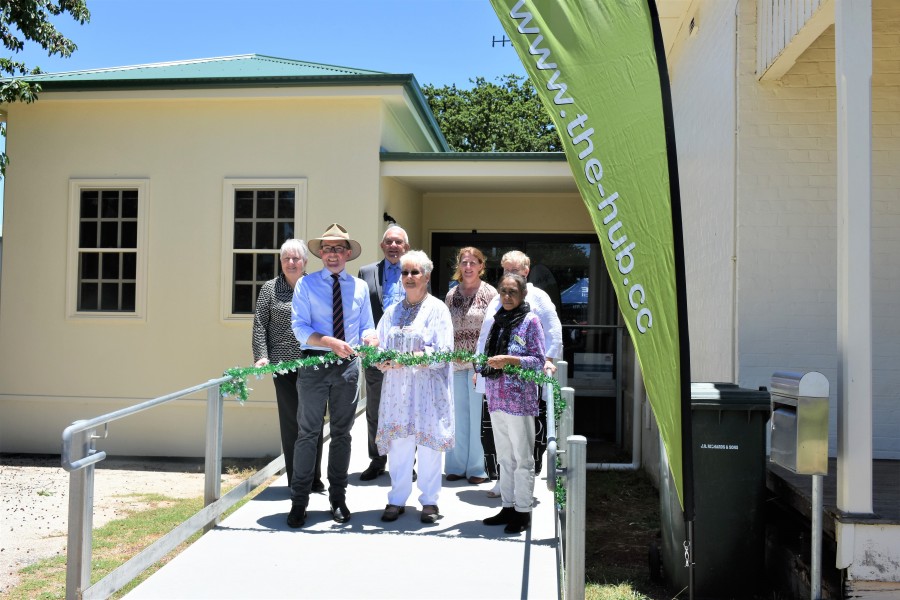 09th Dec 2020
Government services and
social support will now be more accessible for Guyra residents with the of the $400,000 expansion of the 'The Hub at Guyra' now officially open.
Northern Tablelands MP Adam Marshall cut the ribbon on Tuesday following extensive renovations, which have tripled the size of the building. Three Uniplan modules were added to the existing building, providing new boardroom, computer area and consulting room.
Additional public amenities with disabled access have also been included, with two male and two female toilets. The renovations also include a large kitchen that will allow education providers to teach life skills programs, like cooking for youth and hospitality courses.
Mr Marshall said that the extensions mean that the staff are now much better equipped to provide support to those who need it.
"Whether it's helping people access government support or connecting them with non-government services, The Hub is a crucial safety net for residents in Guyra," Mr Marshall said.
"The former building has struggled to meet the community's needs for some time, with restricted space and limited privacy making it difficult for staff to conduct business," he said. "
The Hub at Guyra Co-ordinator Chris Hietbrink said the beautiful space would provide expanded opportunity for the community to seek support, meet with outreach services and to connect to others.
"Our gratitude extends to the NSW Government for the funding for this stunning project and to the Department of Communities and Justice for the funding to acquire and install an adult accessible change table.
"This will enable dignity and respect to be afforded those in our community whose access to publicly available personal-care space are often forgotten.
"By 2021 we are hopeful of further funding to complete the initial project to include more offices and a large open space for playgroups, youth, exercise space and community meeting space."
STOP PRESS: Mr Marshall made a surprise announcement at the opening of a further $110,000 in funding to enable the completion of the project.