Thank You Guyra and Beyond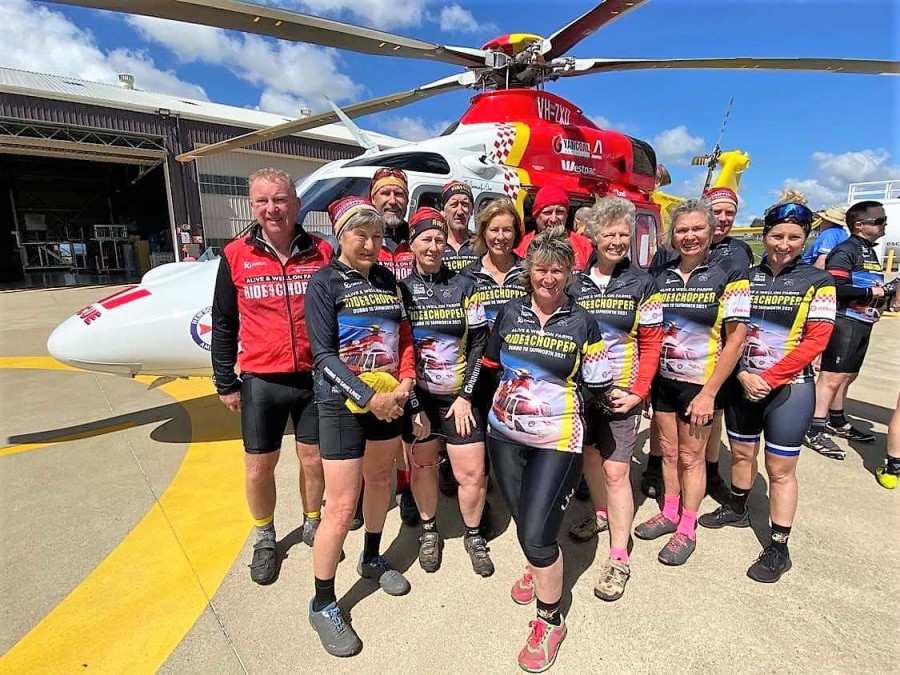 11th Oct 2022
The 2022 Alive & Well on Farms Ride for the Chopper has just been completed with about 50 participants. The 400km bike ride started at Dubbo and found its way to Gilgandra, Coonamble, Baradine and Coonabarabran. The last two days from Coonabarabran, Gunnedah and Tamworth had to be cancelled due to rain and impassable roads, for bikes.
The ride provided participants with a variety of riding surfaces from sand, mud, water with gravel and sealed side roads and tracks. An adventure with a great support crew and group of organisers.
The fundraiser for the Westpac Rescue Helicopter Service raised in excess of $90,000 amount with Team Guyra raising $24,170. About 20% of the annual operating budget for the Chopper is needed to be raised through donations, to keep the Chopper flying.
To the community of Guyra and beyond, thank you for your generous donations to the Chopper.
Team Guyra.