Australian theme for dance recital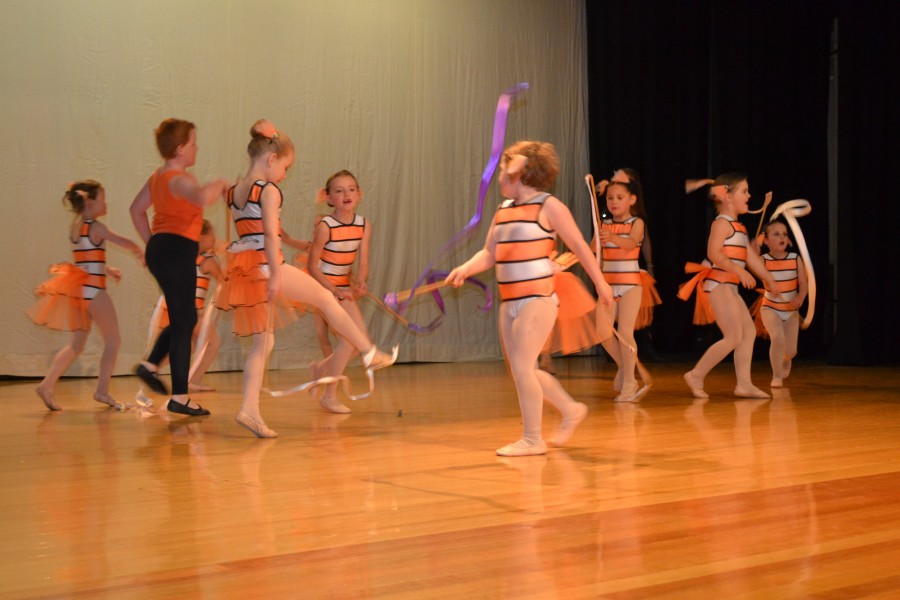 20th Nov 2019
Janelle Stewart
Students from Australian Dance Enterprises (ADE) of New England delighted their parents, friends and the general public at their annual dance recital which was held on Sunday November 17th. The recital, which was held at Lazenby Hall in Armidale, featured 33 students from Guyra and was a tribute to everything Australian, including Aboriginal heritage, the ANZACS, our Flora and Fauna, the Great Barrier Reef and many Australian Icons.
Among the highlights of this years' recital was a presentation to Shanae Wark of her10 year dedication ADE jacket. Shanae gave a beautiful speech thanking her parents, Miss Colette and all the ADE teachers and staff. She explained how dance has given her the opportunity to form new friendships, given her greater confidence and many opportunities to perform on stage.
Another highlight was a breathtaking duo featuring Savannah Roberts with past student Isaac Clark. Isaac is currently completing his second pre-professional year with the Sydney Dance Company, while Savannah will be leaving for Brisbane next year to pursue her passion and undertake a Diploma of Dance.
Savannah presented a beautiful and emotional farewell speech thanking her parents, including her sisters and grandparents, Miss Colette and all the ADE teachers and staff. She thanked them for all the opportunities that ADE has given her, expressing her gratitude to all involved.