Reconciliation Week learning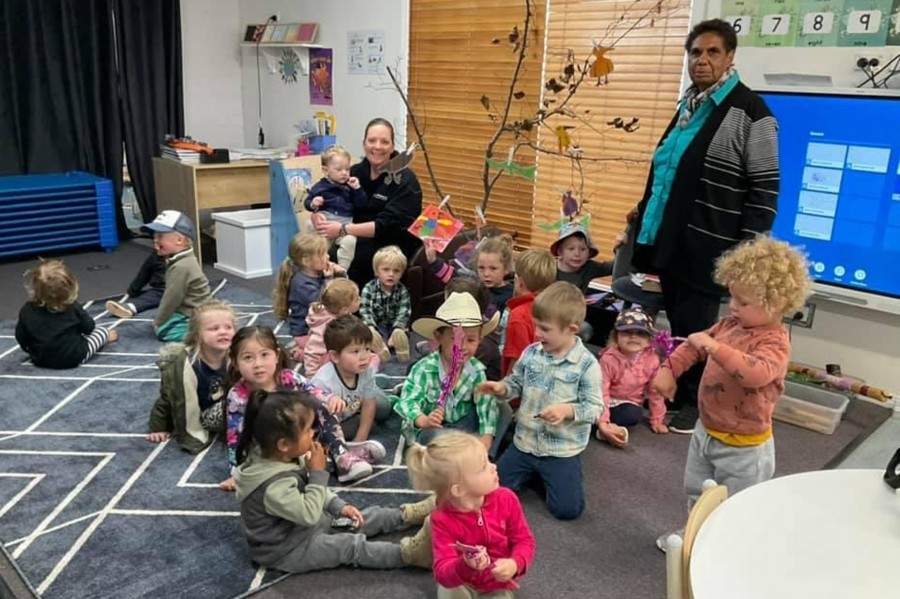 09th Jun 2021
The Guyra Preschool and Long Day Care Centre welcomed Ms Nellie Blair on Thursday 3rd June to engage in Indigenous Learning.
The centre has been engaging in many different Indigenous experiences and engagement on an increased level this week to recognise and learn about Reconciliation Week.
Nellie was the guest speaker for the week, Nellie read to children "How the birds got their colours" and assisted children to create their very own inclusion tree, where all the colourful birds were placed, simulating the essence of the story.
Educators, children and Nellie all had a wonderful time during this experience, learning valuable life-long skills about helping, equality and consequence or benefits to ones actions.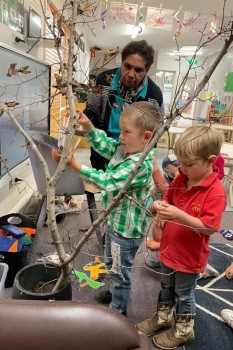 click for larger image