Men's Health Van returns to Guyra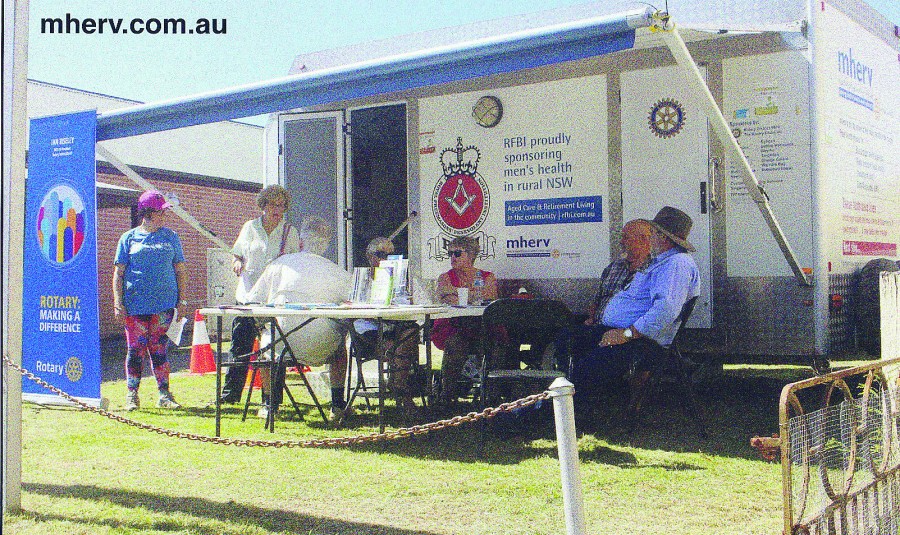 25th Jul 2023
The Men's Health Education Rural Van (mherv) will make a return visit to Guyra on August 8th and local men are being encouraged to call for a free health check.
'mherv' is a custom built caravan which travels the state offering free health screenings to regional and rural men, who are notorious for being completely in the dark about the state of their health.
Registered nurse Leanne Garvey is happy to take your blood pressure, cholesterol levels, and blood sugar levels; and have a general quick chat about your health.
"Don't hesitate to give 10 minutes of your busy day to get free basic health screening undertaken today," Leanne said. "It literally could save your life".
The 'mherv' project is organized by Rotary and over the past five years it is estimated that over 450 lives have been saved because of these free basic health checks.
'mherv' sees around 3,500 patients each year and it is no surprise how many males have undetected symptoms. Around 40% require following up with a GP.
Project leader Graeme Hooper said that while men are the key target, ladies are also welcome. A visit to the van is free and it will be in Guyra on Tuesday August 8th between 10am and 3.30pm. in the NAB carpark.
Rotary kindly acknowledges the support of the Royal Freemasons Benevolent Institution (RFBI) and Electrodry in making this free service possible.