Think pink this October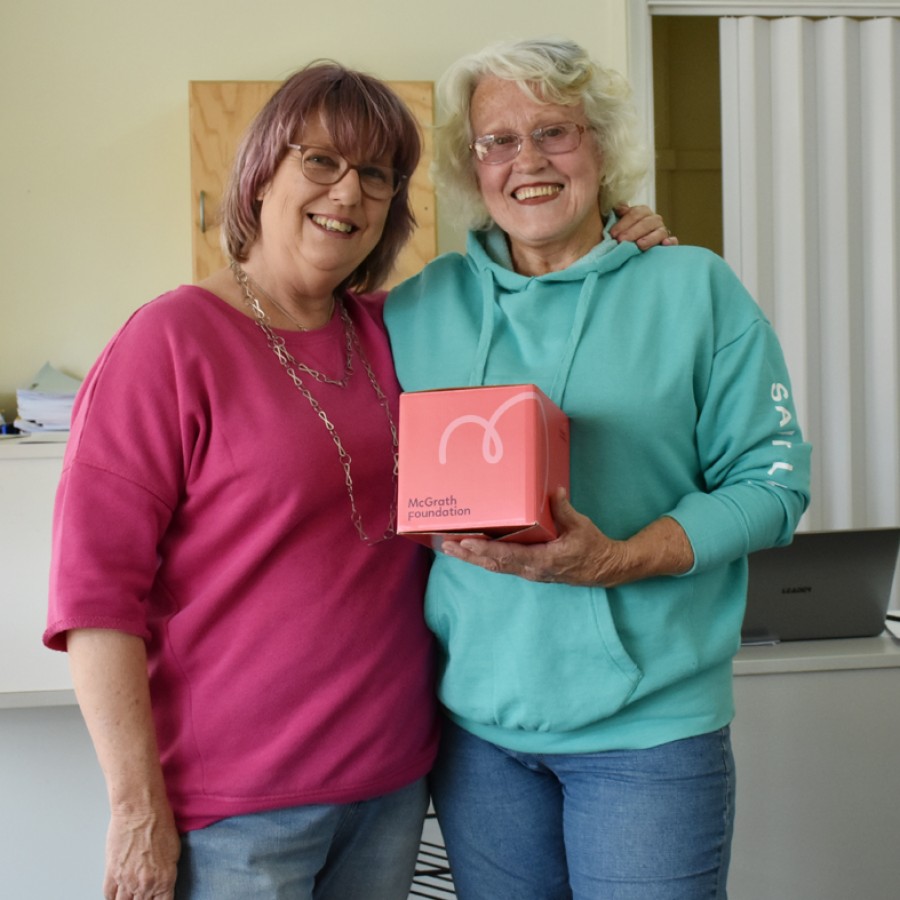 02nd Oct 2019
Janelle Stewart
Two ladies from Ben Lomond have a vision of one day seeing Guyra turn pink. While that may not happen this year, they are throwing themselves behind the McGrath Foundation's 'Pink Up Your Town' campaign during October.
Belinda Parkinson and Melody Van Nistelrooy have enlisted the support of 25 Guyra businesses to help them raise money which will help fund breast care nurses.
You will find Pink boxes in participating businesses and all they are asking is for a small donation towards this worthwhile cause.
Belinda was already a supporter, making regular small donations, but the impetus to do something more came when her credit card was cancelled.
"I missed a payment which meant I got a call from the McGrath Foundation and we got talking and one thing led to another," Belinda said.
"Everyone knows someone that has been affected and this is a fun way to do something to raise money so that help is there when it is needed.
"It is good to know that for anyone in Guyra or Ben Lomond who needs support, breast care nurses from Tamworth are available from diagnosis right through treatment and beyond.
"We know things are tough at the moment so we are starting small and asking people to toss in a few coins if they can and we hope to be back again next year bigger and better."
A cake stall will also take place this Friday from 9am until 2pm to add to the fundraising.