Save and Grow Guyra awaiting response from Minister for Local Government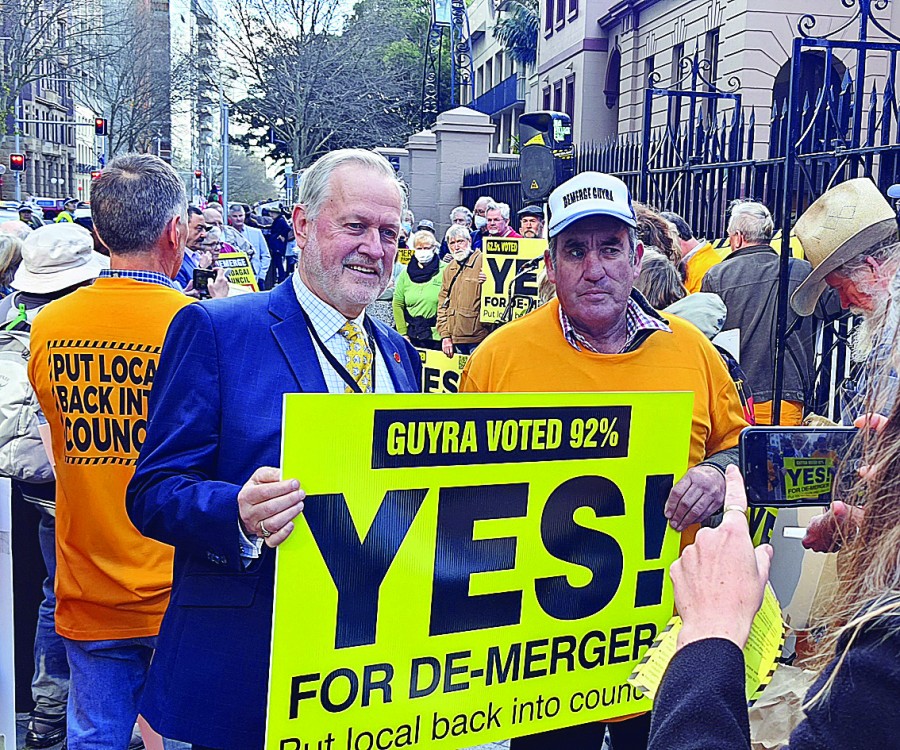 07th Nov 2023
Save and Grow Guyra (SGG) are eagerly awaiting a response from the NSW Minister for Local Government Ron Hoenig, endorsing the separation of Guyra and Armidale council.
The group sees this is a crucial step towards granting local communities control and financial independence.
In June this year, SGG made a submission, supported by a petition, calling for the separation of Guyra from Armidale to form a new local government area.
They were disappointed with the Minister's initial response and are now calling on him to reconsider.
In a letter to the Minister they expressed 'deep dissatisfaction' with his response to their submission and said that his 'dismissive attitude and lack of consideration for the concerns and aspirations of the Guyra community' is deeply troubling.
They also believe the Minister's assertion 'that the de-amalgamation process would be too costly and burdensome' is premature and uninformed.
Save and Grow Guyra believes that the decentralisation of power is vital in fostering effective governance and ensuring decisions are made at the grassroots level. Separating Guyra and Armidale councils will allow for focused attention on the unique needs and aspirations of each community.
Amanda Cohn MLC, Greens spokesperson for Local Goverment, recently tabled a bill in parliament endorsing the separation of NSW councils, emphasising the importance of restoring local control and financial independence.
SGG Chairman Rob Lenehan said that her unwavering support, along with the backing of previous Labor ministers, has been a source of encouragement for Save and Grow Guyra.
"Our democracy due to the forced merger of NSW councils have suffered greatly," Mr Lenehan said.
"We eagerly await Minister Hoenig's response, hoping he will champion the cause of local autonomy and grant Guyra the independence it deserves.
"Save and Grow Guyra is urging the government to consider the long-standing desire of the community to have more self-governance and asks the Labor Minister to support the resolution proposed by Amanda Cohn.
"By taking this step, the government will demonstrate a commitment to strengthening democracy and empowering local communities."
Mr Lenehan said that the group actively engages with community members, government officials, and stakeholders to ensure that Guyra's unique identity and needs are properly represented and addressed.