Guyra couple celebrate Platinum Anniversary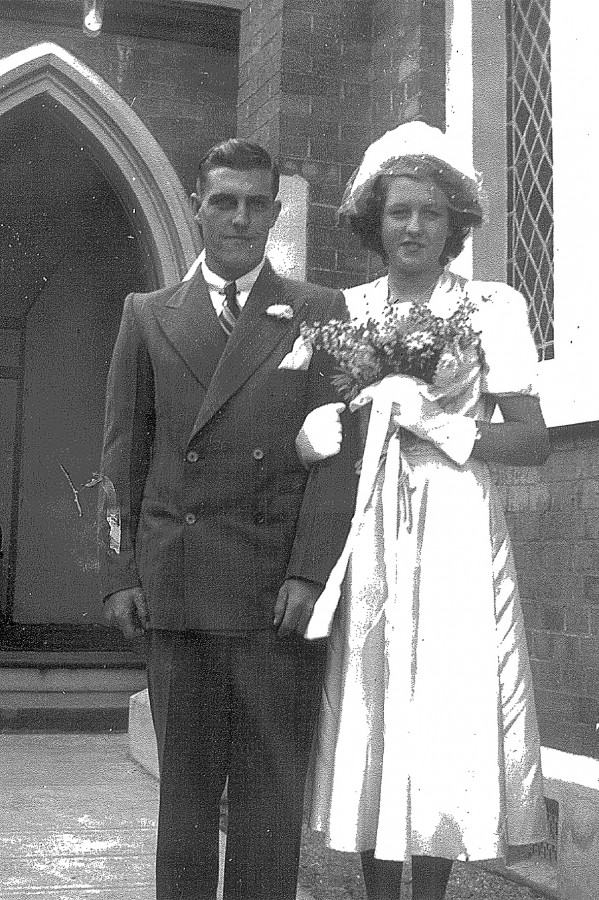 01st Apr 2020
Janelle Stewart
Next Wednesday the 8th of April is a significant day for David and Gwen Rainger.
The day will mark their 70th wedding anniversary and, with a planned family celebration on hold due to the coronavirus, they will spend the day in isolation instead.
The couple met in the main street of Guyra while they were out with friends and dated for about 14 months before they decided to tie the knot. During their courtship, Gwen remembers going to the theatre with a friend and being joined by David and his friend who would jump the seats to be with them.
After a five-month engagement, they were married at the Methodist church in Armidale on the 8th of April 1950. They were attended by Kath and Joe Reeves who were bridesmaid and groomsman. The reception was held in the Church hall attended by about 60 guests.
They remember family and friends coming together to make it a wonderful day.
Eunice Reeves made the wedding dress, Mart Chapman did the catering, Mrs brown did lovely flower arrangements and Mrs Faint made the cake.
They spent their honeymoon in Sydney where they stayed at the People's Palace. Gwen had never been to Sydney before and this was a great adventure.
The couple made their home at the Rainger family property "Brockley", starting out in a little one-bedroom house which they called home until 1958. As their family grew they built a bigger house where they lived until moving to live in Guyra in 1997.
That family eventually grew to include five children, Ken, Sue, Gail, Wendy, and Judy. That number now also includes 14 grandchildren and more than 25 great-grandchildren.
They have seen many changes during their time together and reflected on the fact that 70 years ago the pace of life was much slower. Now things happen at a faster pace where you don't seem to have time for anything and family values have changed.
David and Gwen say that the secret to staying together is to give and take, trust your partner, and don't give up on them no matter how hard things get. They also say that it is important to stay friends and to always talk even when things go wrong.
Brockley holds a special place in both their hearts as the place where they lived for most of their married life and raised their family. Among the special times were family cricket games down the paddock at Brockley, weddings, births and special occasions. A tradition of the family gathering for Sunday lunches continues today at their new home where they look forward to being joined by their extended family.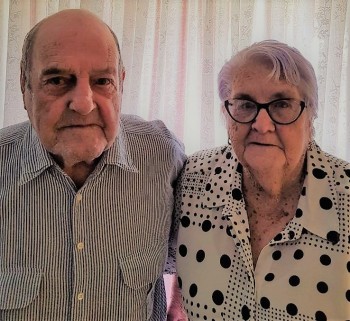 click for larger image