Vaccination rolls out for 5-11 year olds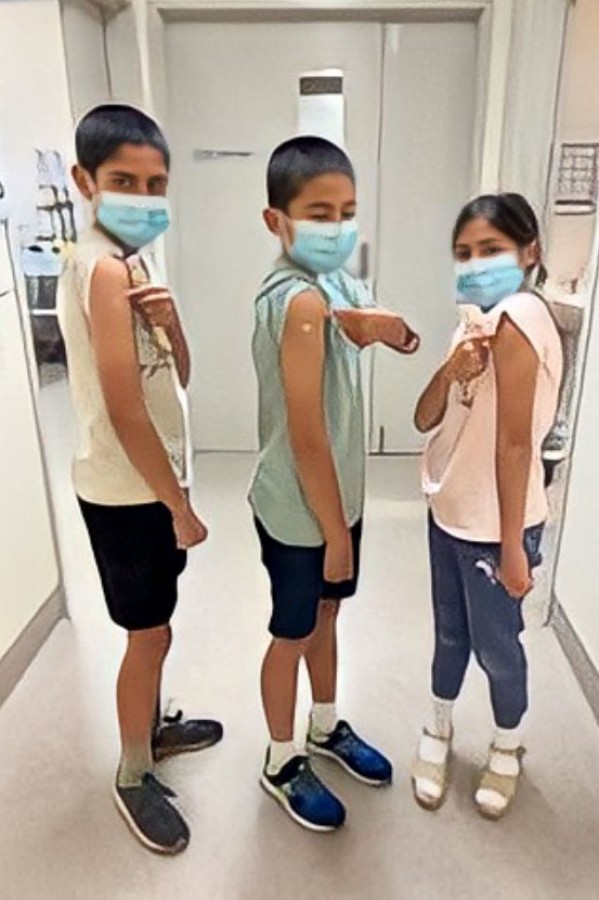 26th Jan 2022
The roll out of COVID-19 vaccinations for children aged 5 to 11 year old is underway in Guyra with around 50
vaccines already delivered by the Guyra Medical Centre. Practice Manager Indrani Jeyakumar said that the take up of the vaccines has been good and encourages anyone with children in that age group to ring for an appointment as soon as possible.
"We started vaccinating the 5-11 year olds last week and the response so far is really pleasing," Indrani said. "With school starting next week it is important that we get as many kids vaccinated as possible and all you have to do is ring us to make an appointment."
Indrani is also encouraging older residents to book in for their boosters, particularly now that COVID is active in the community. NSW Health figures indicate that there have so far been 110 cases in the community of which 36
remain active. (Cases reported from PCR testing for the 2365 postcode).
Since the first cases were reported, both the Medical Centre and the Guyra Pharmacy have been inundated with calls from people who have tested positive or have been waiting for test results. The best advice they can offer is if you are feeling unwell, to phone rather than presenting in person to avoid transmission to other vulnerable people in the community. Telehealth or phone consultations are available and scripts can be sent directly to the pharmacy who will deliver to your home.
Guyra Pharmacy has been kept busy delivering booster vaccinations for those who had their previous shots more than three months ago.
Pharmacist Vu Nguyen said that they are expecting to be able to start vaccinating 5-11 years in the near future and they are just waiting on supplies to arrive.
Vu is also expecting more stock of Rapid Antigen Tests (RATs) to start coming through shortly. While he has only limited stock at the moment, he expects availability will be a lot easier over coming weeks.
"We are in the same scenario as all pharmacies across Australia," Vu said. "There has been high demand and we have struggled to get stock. The important message is that it is still early days and things will get easier as more supplies come through.
"It is understandable that people are confused about what to do, and my advice is that if you do have symptoms to phone the pharmacy or the Medical Centre rather than presenting in person. That way we can offer advice depending on what your symptoms are."
"The good news is that a lot of people we have talked to are only having mild symptoms and so far the majority are able to manage at home."
Vu confirmed he is participating in the government program providing free RAT kits for concession card holders, which will be rolled out once adequate supplies are available.