Men's Shed on the move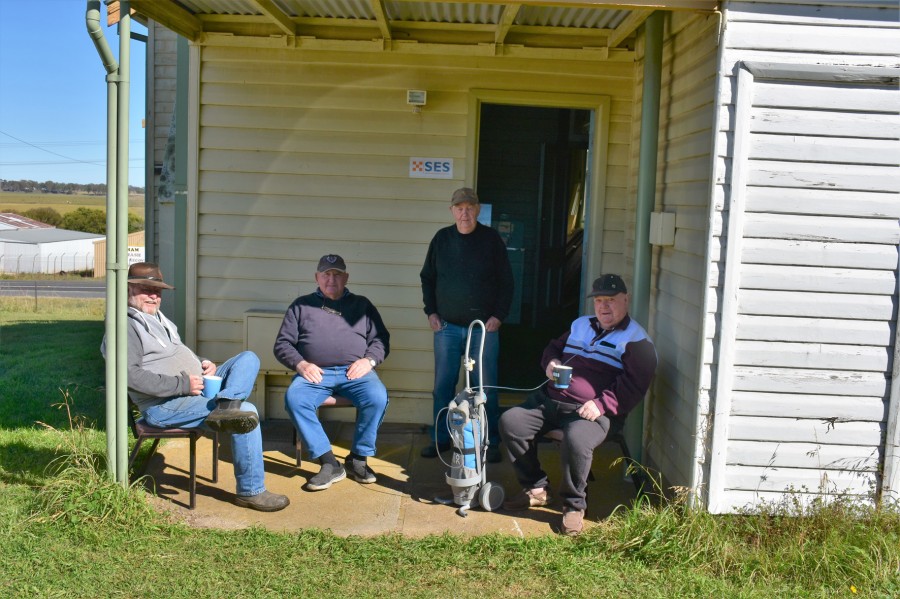 13th Apr 2021
Janelle Stewart
The Guyra Men's Shed has finished the move to their new premises and have begun the massive task of setting up so they can reopen. They have relocated to the shed which had previously been used by the Guyra SES at the rear of the old Guyra Courthouse.
While they have moved all of their equipment, they are waiting for an extension to be built which will double the space available and allow them more room and freedom to expand. The courthouse building is being used for storage and for access to toilets and kitchen facilities.
The relocation and expansion is being funded with the help of $100,000 through the Australian Governments Local Roads and Community Infrastructure Program (LRCI) and a $25,000 Bushfire Recovery Grant.
The existing Men's Shed is being dismantled and some of the materials will be salvaged and used for future projects. John Jackson from the Guyra Men's Shed said the bigger space will mean that they can cater for more members and expand the range of services to include metal work.
"We hope to have the extension finished by the end of June and everything should be ready for operation once that is completed," John said. "The relocation has meant a lot of extra work, but in the end we will have bigger shed which will allow more people to become involved. I would like to thank Armidale Council for lending us four of their workers to assist with moving the larger items which was a great help."
Access to activities at the Men's Shed is available for anyone who is looking for a place to work on projects or simply to enjoy the company of other men. It is a place where you can learn new skills and share your knowledge with others.
While members can work on their own projects, they have previously donated their work to local organisations such as The Hub and Kolora. They also construct items such as outdoor furniture, dog kennels, and special orders for members of the wider community.
"You only have to ask and if it is possible we will do it," John said. "We have a lot of donated timber and for special items we can purchase timber that best suits the project."
John said that they will be spending the next couple of months getting set up and once they are up and running they hope to see more men making use of the shed.
"I encourage anyone who is interested to come along and see what we do. At the Men's shed you can get your hands dirty, discuss health conditions, enjoy companionship, take some time out to relax, do whatever you want to do or simply get out of the house for a few hours."
If you want to find out how to become involved in the Men's Shed please contact John Jackson 0448 992 547.