Trampolines added to new playground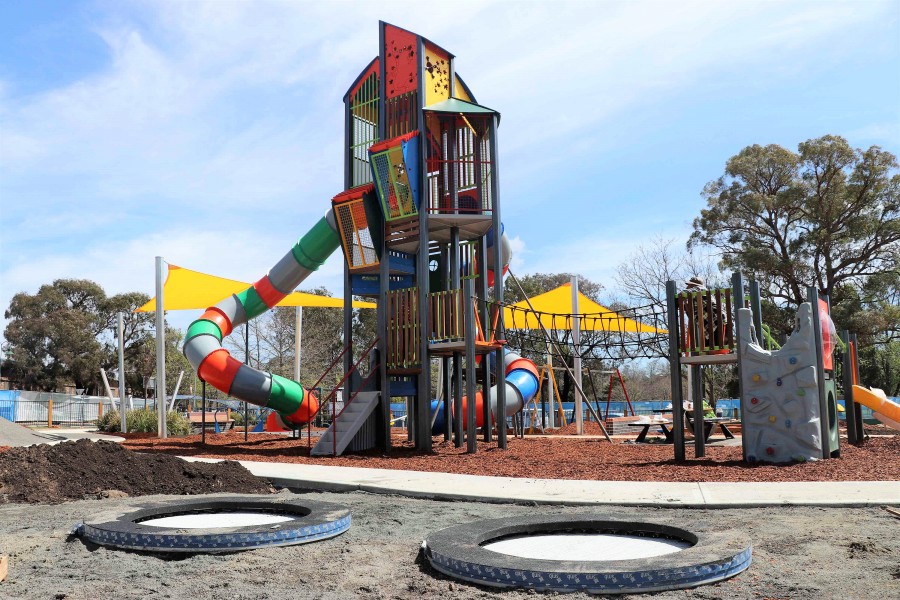 22nd Sep 2020
Cost-savings during the construction period of the Curtis Park Playground have allowed Armidale Regional Council to incorporate two trampolines in the playground layout, which is steadily taking shape.
Trampolines were one of the items that ranked in the top four when Council conducted a survey in June inviting the community to rank a short-list of play equipment that could be added to the playground if budget allowed.
Two other top-four-ranked items, a Bushwood Balance Trail and Tropicana Bungalow, were previously added to the layout in July, when final stages of planning identified cost-efficiencies in the project.
Council has engaged Moduplay to design, construct and install the new playground, after receiving $999,700 in State Government funding for the project.
Contractors have finished constructing several items of play equipment and the feature items, including the SkyTower and Skyrider, have finishing touches to add once landscaping and the installation of surfaces have reached a certain stage.
The playground is expected to open in October.