Home ground upgrades for Tingha Tigers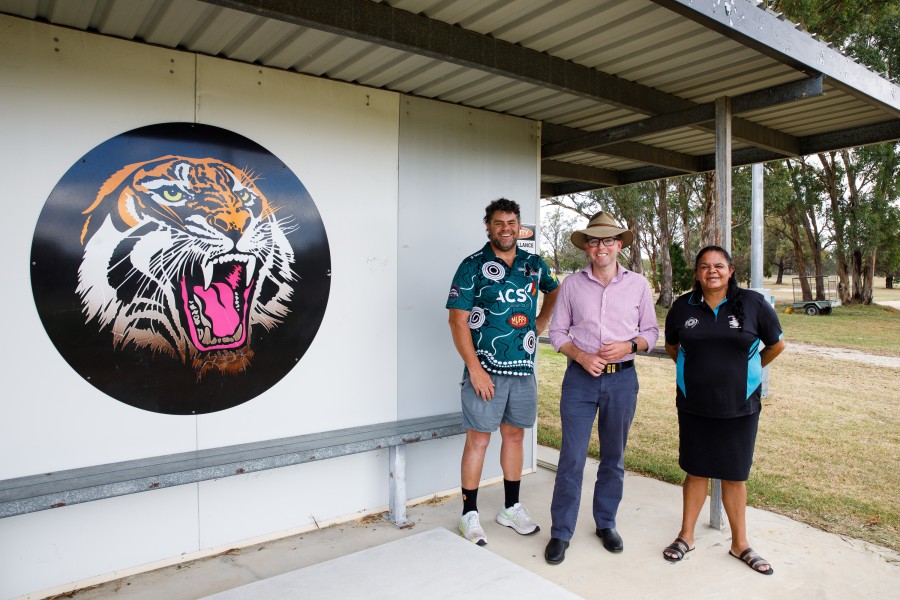 10th May 2023
The Tingha Tigers Rugby League Football Club has received a $167,697 State Government Grant for to undertake upgrades to their home ground at the end of this season.
The grant was secured under the last round of the NSW Stronger Country Communities Fund and will be primarily used to help build new canteen facilities for home ground crowds.
Tingha Tigers President James Sheather warmly welcomed the funding and said he was excited for the project to get underway later this year.
The Club will use the money to construct new amenities and kiosk facilities and other smaller improvements to the ground.
Announcing the grant, Member for Northern Tablelands Adam Marshall congratulated the members of the Tingha Tigers footy club who worked hard to secure this grant.
"In Tingha, rugby league is followed devoutly every weekend by the vast majority of the local community," Mr Marshall said.
"Sports like football are essential to fuel community pride and to provide activity for the town's young people.
"I have no doubt these upgrades will be enjoyed by spectators and players alike.
"The Tingha Club has a proud history and a bright future.