Parliamentary praise for Guyra Anglers Club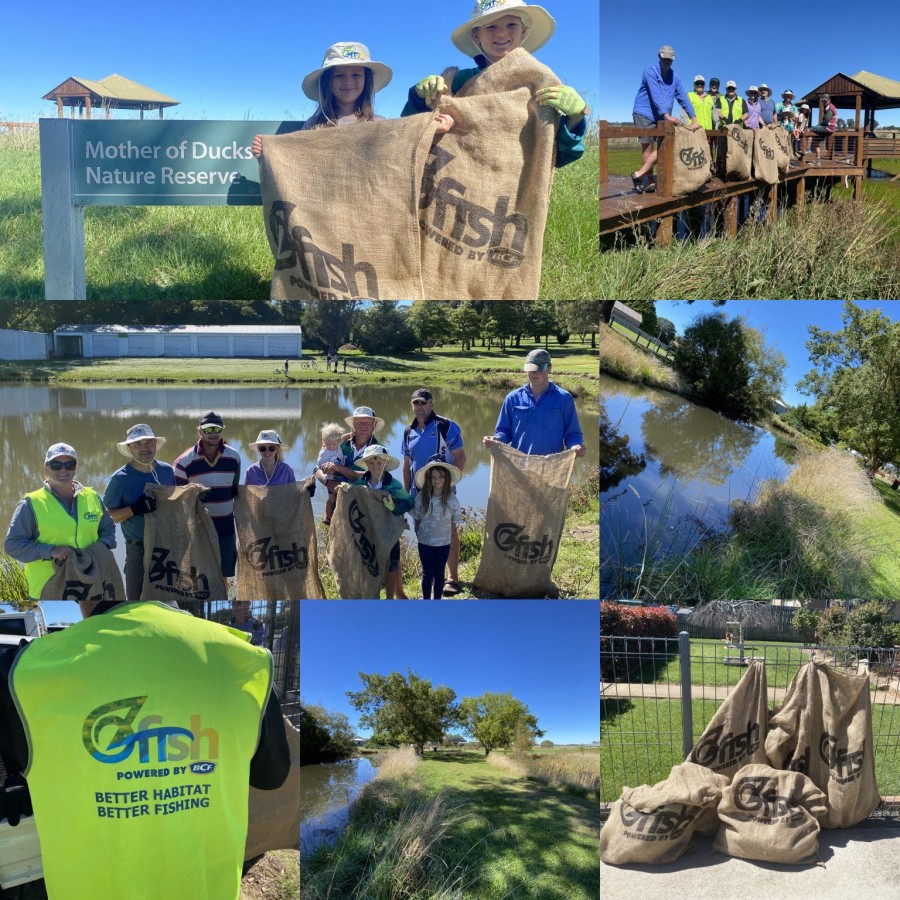 22nd Mar 2022
It is with appreciation and thankfulness that we let our local community know that February saw the Guyra Anglers Club mentioned in State Parliament Chambers by our local State Parliament representative Adam Marshall. After an approach from his office to our Club, the attached mention was constructed and then spoken to by Adam last month.
It is an acknowledgement of the tireless efforts that each member of the Guyra Anglers Club has put in since its inception in the late 1970's.
The consistent dedication that the membership has shown over these years, the positive actions they have enacted, and the support of all those who love fishing, has made this happen. The current Committee gives its heartfelt thanks for the founders of our club, to our Life Members, and to the members who keep the ethos and heart of our club beating.
Sunday March 20th saw the Guyra Anglers Club members undertake the OzFish Northern Tablelands Chapter Wasted Waterways cleanup day at the tenth dam and Mother of Ducks Nature Reserve. With a small group undertaking the task, we are thankful for their efforts and for volunteering their time. We removed plastic and glass bottles, food packets, and many other types of rubbish. Our group removed over 7kgs of rubbish to help protect and preserve the local waterways and fish habitat, achieving OzFish's main aim of Better Habitat Better Fishing.
Our Committee would also like to let our members know that the date of our next meeting has been altered to Wednesday April 6th , at our new Club base the Guyra Bowling & Recreation Club starting at 6pm.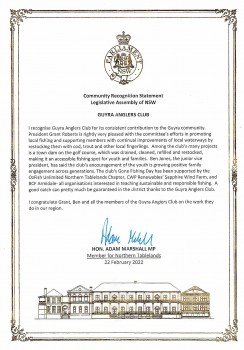 click for larger image