Bald Blair Public School is 100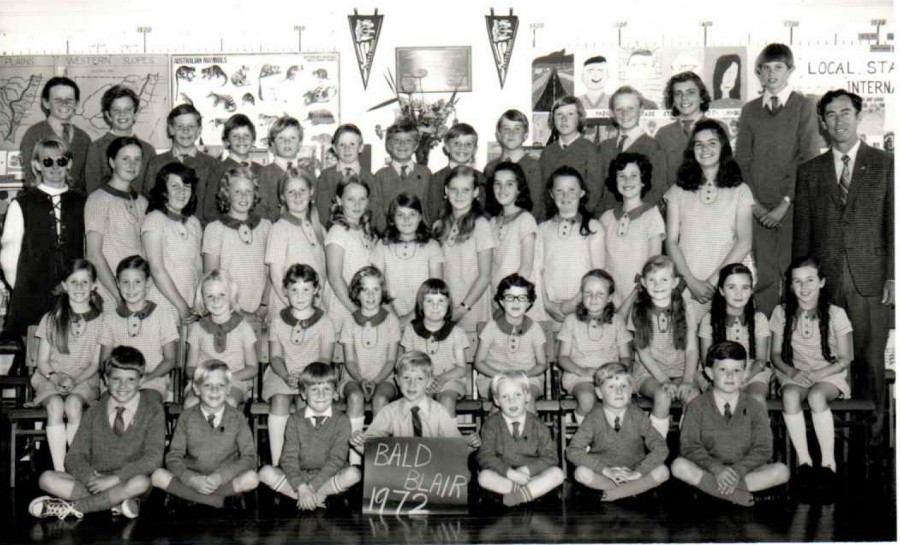 13th Apr 2021
If you attended Bald Blair Public School in the last 100 years, you and your family, along with current/former staff and the community, are welcome to the join in the Centenary Celebrations being held on Saturday, 30th October, 2021. This picturesque country school east of Guyra has been open and continuously educating local children since 1920.
See if you can identify some of the locals in this school photo taken of the students 49 years ago. They include Wendy Jackson, Robyn Mills, Tex Dawson, Jenny Tierney, Derek Smith, Robert Woods, Judy Williams and Sam White. They are all there along with many other locals still living and working in the district. Look again and you may pick Laurie Smith, Wendy Orchard, Ken Brazier, Sue Wilkinson and Tim Moffatt.
It is rumoured that Derek Smith holds the record for being caned the most times while attending Bald Blair School. But, if you asked Derek how many times this was, he would probably answer "not enough"!
The organising committee are looking forward to receiving many other stories and photos to include in the Centenary Magazine.
You can
forward these to baldblaircentenary@gmail.com.
The 100 year celebrations will begin at the School with a Family Fun Day from 10.00am until 3.00pm. The day will include an old fashioned sports day (so bring your joggers), coffee, food, pop-up stalls, school tours and memorabilia. The celebration cake will be cut by the youngest and oldest ex-student present. The 75th capsule placed in 1995 will be resurrected to re-discover what was placed inside and the 100th year capsule will be lowered.
If you would like a lasting piece of memorabilia pre-purchase a paver and have your family names and years printed on it. These will be laid prior to the Centenary Celebrations for everyone to view on the day and for another centenary! You will remain a part of the school's continuing history.
The Celebrations ramp up into the night with a Gala Dinner at the Community Hall for over 18's. With dinner, bar and band it will be assured to be great night catching up with old friends.
Please contact the school on 02 67791578 for further details. Bald Blair PS Centenary Committee.