Petition demands immediate changes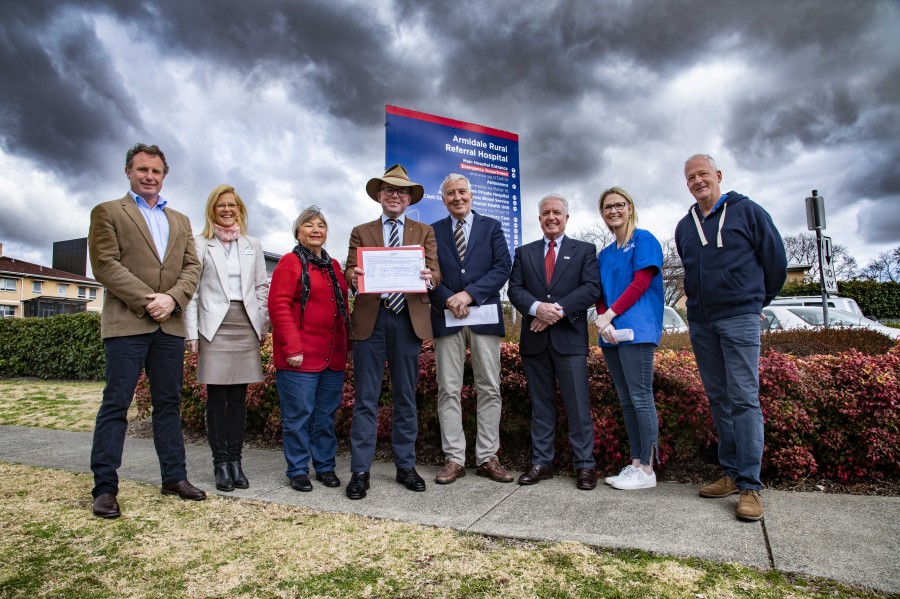 26th Jul 2022
IN the largest combined effort yet to demand drastic change and improvements in health services and staffing levels across the region, local Mayors, nurses and midwives, community advocates and Member for Northern Tablelands Adam Marshall have launched an electorate-wide community petition to trigger a debate on the floor of State Parliament and force immediate action.
"This petition is borne out of sheer frustration; frustration that our concerns and requests have either been ignored or dismissed by health officials," Mr Marshall said.
"Our communities are getting a raw deal and we're all sick to the back teeth of seeing our hard-working nurses get worked to the bone, no doctors in our hospitals and local lives put at risk, on a weekly basis.
"It is time to combine forces across the New England and North West, speak with one tremendously loud voice through this petition and demand that our health services are directed by local voices responding to local needs.
"We want to see more than 10,000 people sign this petition, not just to trigger the debate in Parliament but to demonstrate to the government that this isn't just a few pesky politicians and the union whinging, this is a burning issue for everyone in our region and we won't rest until we are heard and changes made.
"I'm a great believer in people power and now is the time to put that into action – sign this petition and show your support for this push, to save our rural health system and back our hard-working local health staff.
"If we're all united, no one can ignore the wishes of thousands upon thousands of people.
"Our communities are seeking a more responsive, localised health service, which is designed to meet the needs of rural people."
The petition will be available in all local council administration centres and local businesses in every town, over the coming days across the region.
People have until 30 September to sign the petition, before Mr Marshall tables it in State Parliament.
The petition requests the Legislative Assembly to:
1. Split the Hunter New England Health District and re-instate the former New England Area Health Service, which included the North West region.
2. Directly employ doctors in emergency departments in rural and regional district hospitals, with the capacity to provide in-hospital outpatient services; and
3. Dramatically increase the number of nurses employed in rural and regional hospitals with appropriate nurse to patient ratios.