The free health check every man needs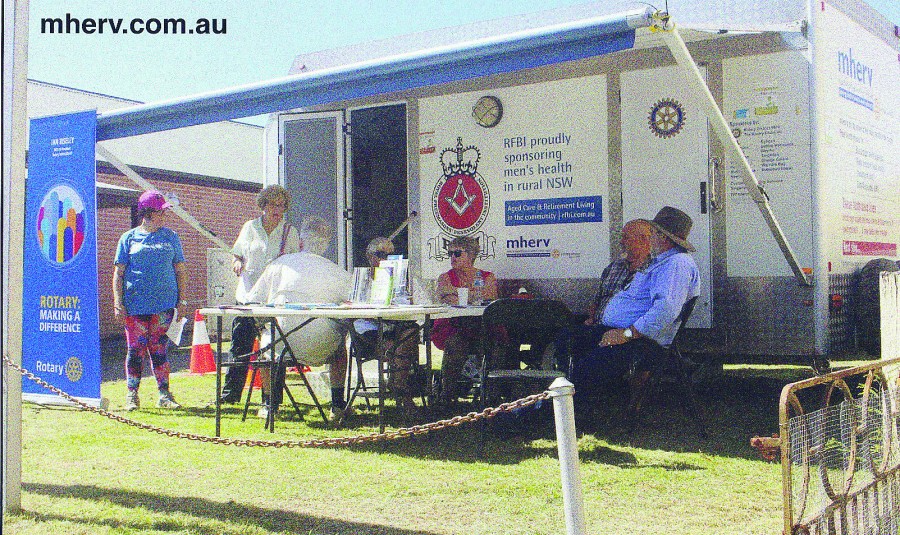 13th Apr 2021
More than 41,000 Australian men die each year from preventable disease, and because high blood pressure, diabetes and cholesterol generally have no apparent symptoms until it is too late, it has never been more important for men to get a health check.
Rotary recognises that regional men are busy and often neglect regular doctor visits. The Men's Health Education Rotary Van (MHERV) has been purpose-built to travel NSW regional and rural areas so that men can have a free health check.
The van will be in the NAB car park in Guyra on Friday 16 April from noon to 4pm and on Saturday 17 April from 9am to 4pm.
The FREE health checks only take ten minutes and are conducted by full-time Registered Nurse, Robert Woolley, who provides blood pressure, cholesterol and blood sugar tests.
"I come across guys who haven't seen a doctor for years" says Rob Woolley." I know that every client I have consulted has left knowing more about their health than before they visited the MHERV Van and I believe many lives have been directly or indirectly saved".
Since 2017, 8214 men have been tested and MHERV health checks have identified 300 men who were referred for URGENT medical attention – no doubt saving lives.
No appointment is necessary when visiting the MHERV van. Please be aware that MHERV workspace and work practices adhere to COVID - 19 requirements.