Learning opportunity for youth in sheep industry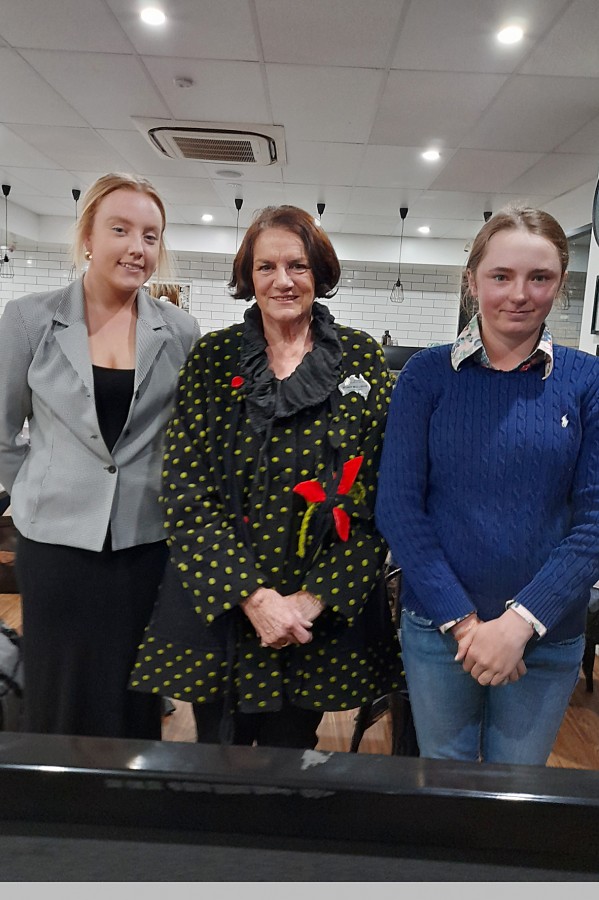 07th Jun 2023
At Guyra Rotary's fortnightly dinner meeting on Tuesday, May 23rd, Ellie Mitchell, and Brooke Grills gave a presentation on their experience at Rotary Youth in Agriculture (RYAG) Sheep
RYAG Sheep is an initiative of Rotary, and was hosted by the Rotary Club of Walcha. Students from across Rotary district 9660 participated in a four-day camp, during which they were presented with the latest technology and knowledge within the sheep industry.
Ellie and Brooke travelled to Walcha Showground on February 28th where they were welcomed by several branch members and fellow students. Over the next few days, they took part in various, once in a lifetime experiences, including travelling to local merino studs Nerstane and Karori.
They were able to observe their operations including activities such as embryo transfer in ewes, analysing the fineness of wool, genetics, worm testing and many more.
Other activities included visiting the local butcher where they observed a lamb being broken down into its various cuts, dog trials working with sheep, wool judging, fashion shows and all things sheep.
"As a group of people from all different backgrounds and locations we were able to be a part of all aspects of the sheep industry from meat to wool, to fashion and far beyond," Ellie said.
"The interest and engagement of all students involved was outstanding and the smiles never left our faces. By the end of the week, all the students were friends, and the atmosphere was very positive.
"On behalf of myself and the RYAG students, I wish to thank Rotary for granting me this privilege and for all your hard work in making this happen for me. It is something I will remember for the rest of my life, and I gained so many valuable life skills and so much knowledge from this experience.
"I really am so thankful for my selection in this program and endeavour to recommend and advocate RYAG programs into the future after witnessing firsthand how beneficial they are.