Electricity network upgrade for CBD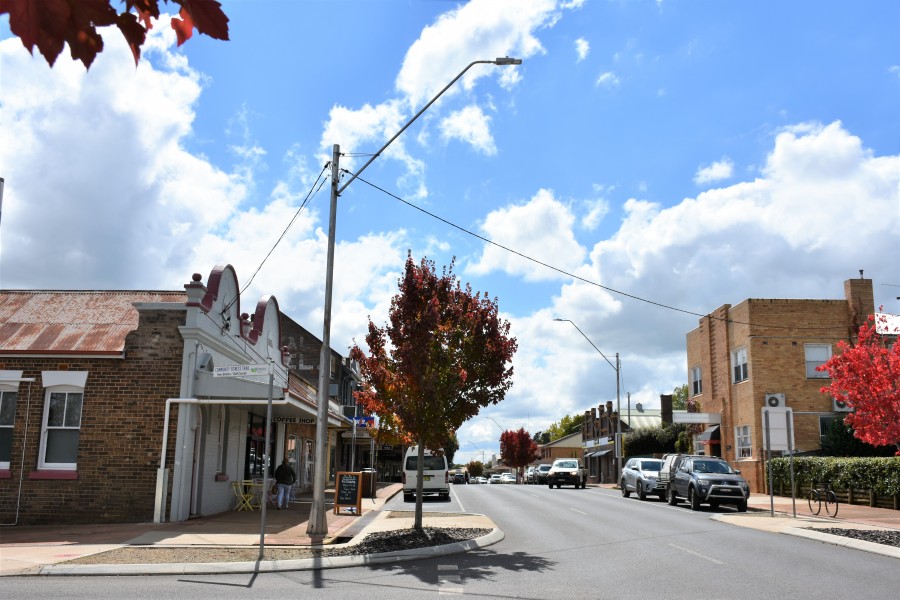 05th Apr 2022
Essential Energy will soon commence work on the upgrade of the electricity network in Guyra's main street.
Operations Manager Ranges, Paul McWilliam, said the works would ensure the electricity network remains safe and reliable for the Guyra community into the future by replacing electricity network assets which are no longer viable.
"These works will see old steel streetlight columns replaced with new composite power poles and streamlined powerlines, ensuring we continue to provide a safe, secure and reliable power supply to the area," Paul said.
Existing under awning electricity mains will also be removed as part of the project.
As part of the project, crews and heavy equipment will need to work along Bradley Street to the Ollera Street intersection and at times, it will be necessary for Bradley Street to be reduced to one lane.
"To ensure the safety of the public, their property and Essential Energy crews while this work takes place, traffic control measures will be in place and we ask motorists to take care and follow traffic control directions when travelling in the area," Paul said.
So that work to be completed safely, a series of planned power outages will be necessary. Customers impacted by planned outages will receive Essential Energy's standard outage notification closer to the outage dates.
"Significant planning has been undertaken to minimise the inconvenience of these outages, including most outages being carried out on a weekend," Paul said.
Discussions about the upgrade have been ongoing for a number of years and Armidale Regional Council say they are pleased to see work commence in the near future.
Council's General Manager, James Roncon, said due consideration was given to installation of upgraded power underground, however it was determined that overhead power supply was the most feasible solution to achieve a safe, secure and reliable power supply to the CBD.
"When this project was initially conceived there was a desire for underground power but unfortunately, it just wasn't feasible," said Mr Roncon
The Guyra and District Chamber of Commerce were consulted on the overhead power supply option and provided their endorsement.
On behalf of Essential Energy, Armidale Regional Council will be completing minor concrete cutting to the existing footpath and temporary removal of some street furniture to facilitate Essential Energy's installation of new poles.
"We appreciate that the works and associated planned outages may cause inconvenience for some homes and businesses and Essential Energy thanks the community for their patience as we work to upgrade and secure the power network for their community," Paul said.
Work is scheduled to commence this weekend and will be carried out between April and July, weather permitting.