Lions Youth of the Year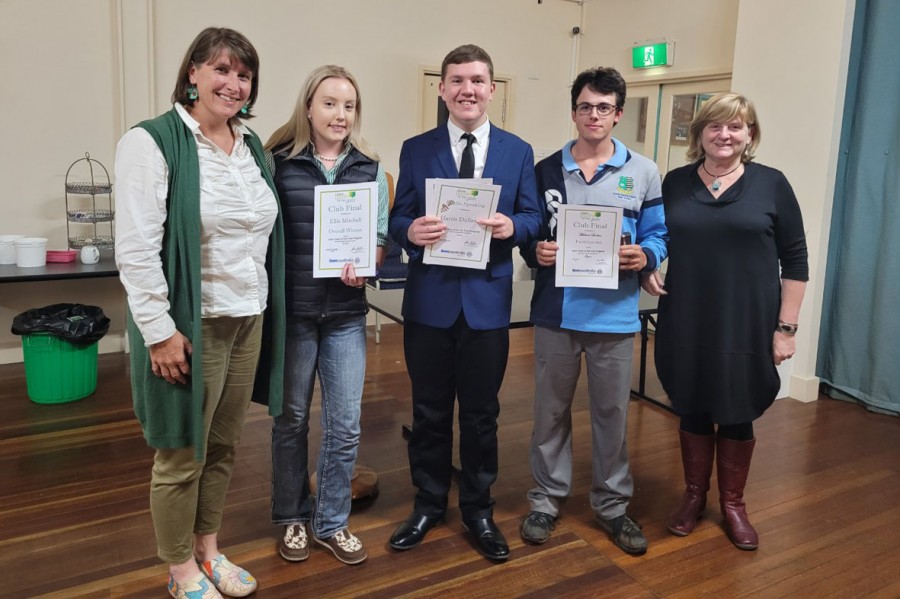 08th Mar 2022
On Wednesday March 2nd the Lions Club of Guyra hosted their Youth of the Year quest. The club welcomed three candidates from Guyra Central School competing for the chance to progress on to regional level.
The contestants were Ellie Mitchell, Michael Looker and Harris Dullaway, who were supported by their parents and Guyra Central School Principal Michelle Nicholson and teacher Rebecca Smith.
At club level, each of the contestants is interviewed by three judges prior to the dinner meeting where the public speaking section of the quest is held.
Each of the contestants had to submit an extensive article outlining their involvement and successes at school, present a five-minute report on a topic of their choice, and were given two impromptu questions that they then had to prepare and present in a speech.
Ellie Mitchell was the overall winner, while the public speaking award went to Harris Dullaway. Ellie progresses on to the Regional final to compete against Glen Innes's candidate. Teacher Rebecca Smith said that all the students performed outstandingly and should be proud of their efforts.