Lions Youth of the Year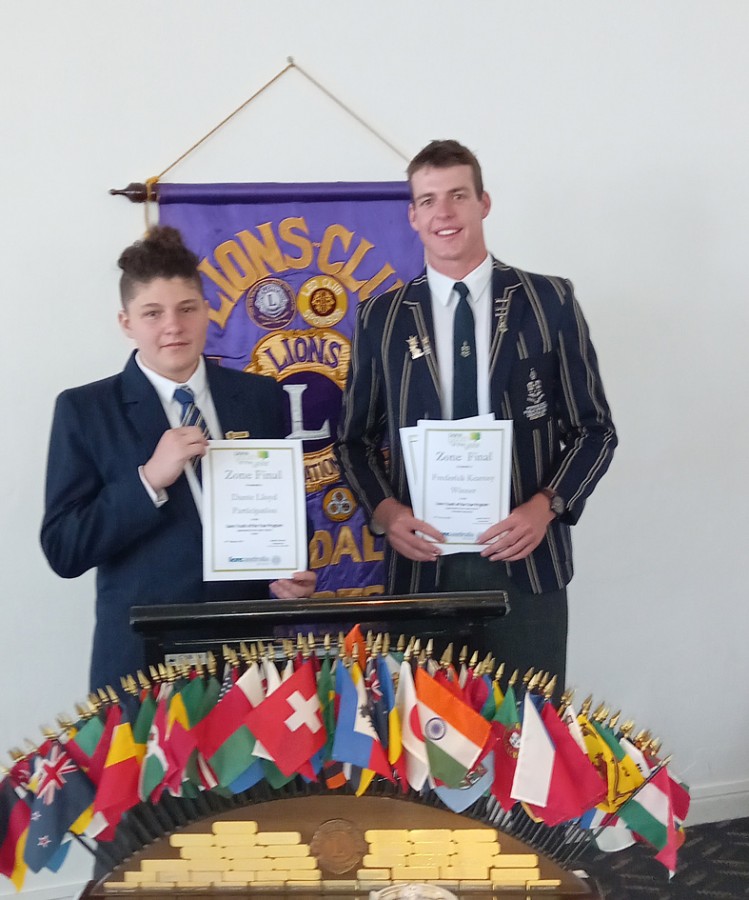 22nd Feb 2023
On Saturday afternoon of the 18th
February, the Lions Club of Armidale Dumaresq hosted the combined Zone final of the Lions Clubs Youth of the Year contest at the Armidale Bowling Club.
The Lions Club of Guyra's contestant, Dante Lloyd of the Guyra Central School (GCS) and Armidale Dumaresq's contestant, Fred Kearney of The Armidale School (TAS) were
the only two contestants from the
combined Zone (known in the past as the regional final).
They were interviewed by three judges and then the public speaking section was in front of an audience of family and members of Lions.
After much deliberation, the judges came up with the winner of both
sections and that went to Fred Kearney. Our contestant Dante gave a very
impressive speech and the scoring was extremely close.
Members of the Guyra Lions Club wish Fred all the best at the next level.
Jim Betts
Guyra Lions Club.