Lions Youth of the Year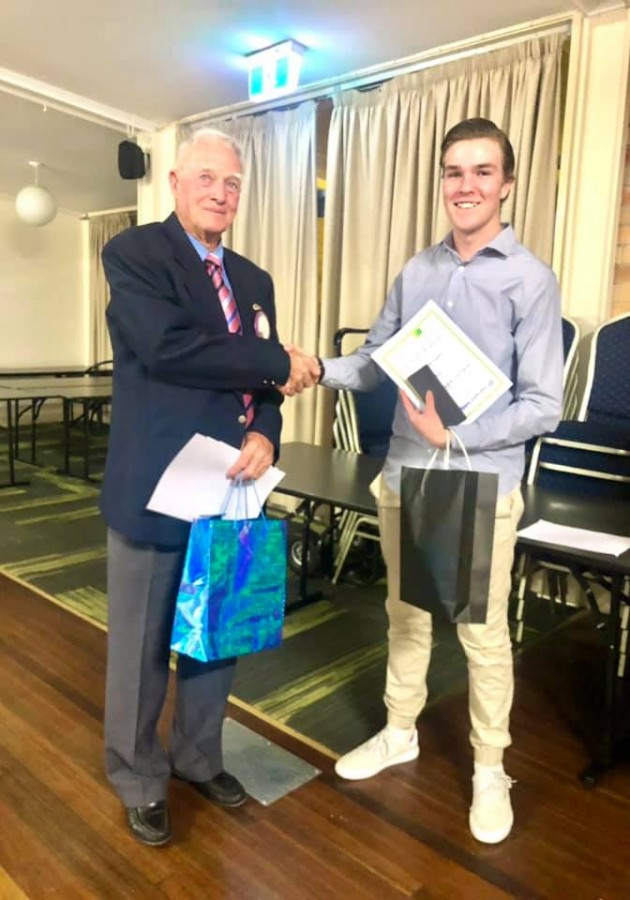 09th Mar 2021
The Lions Club of Guyra hosted the Youth of the Year Quest club level at their meeting of 17th February 2021 at the Guyra Bowling and Recreation Club. Two contestants entered late last year, however due to COVID restrictions the event was delayed. The delay meant that it clashed with one of our contestants other commitments and consequently only one could compete.
The lone competitor, Joseph Stanley, was still judged as per the criteria set out by the Lions clubs of Australia with three judges sitting to interview Joseph on a range of topics. He also participated in the public speaking session where he had to speak on two impromptu questions that the judges had worked out between themselves, and he also spoke on a topic of his choice for five minutes.
Judges for the evening were Mr. Alan St Clair, Mrs. Rita Williams and Miss Leanne Sweeney representing the National Australia Bank.
Joseph will now represent our club at the Regional final in Glen Innes on 13th March 2021. We wish Joseph all the best on the night.
Jim Betts
YOTY Chairman.