Get ready to unwrap the magic of Christmas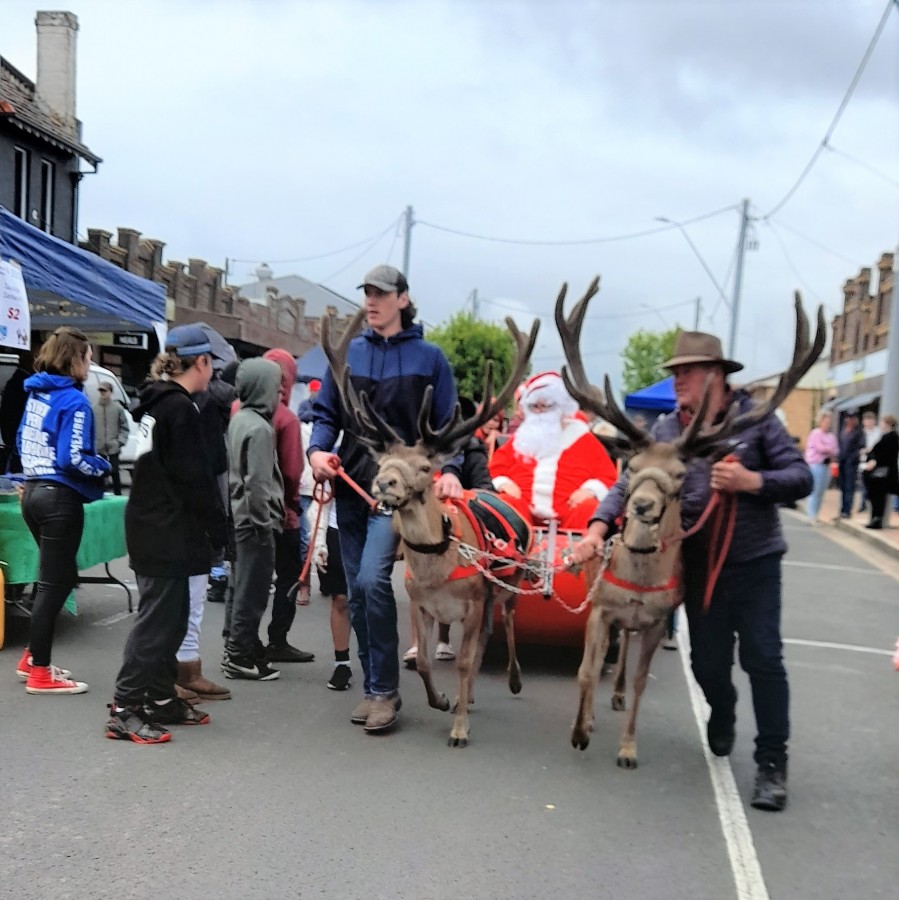 07th Nov 2023
Armidale Regional Council is thrilled to announce the highly anticipated return of the Guyra Christmas Carnival, in collaboration with Rotary Guyra, along with Armidale Christmas in the Mall.
The highlight of the Guyra event is the arrival of Santa Claus with presents for all the children and the lighting of the town Christmas Tree.
Both of this year's Christmas events promise to be bigger and better than ever, with a wide range of activities, entertainment, and holiday cheer.
The magic of Christmas will be brought to life with Santa Clause, reindeers, kid's activities, and stage performances to celebrate the festive season.
So, prepare your holiday wishes for the jolly old man himself, Santa Clause, where children will have the opportunity to meet him and his reindeers, share their Christmas wishes, and take photos.
"Last year the events in Armidale and Guyra saw the community come out in force and embrace the Christmas spirit," said Mayor of Armidale Regional Council Sam Coupland.
"This year will be bigger and better, and we look forward to a fantastic turn out as we light up Beardy Street Mall and Bradley Street to begin the holiday season.
"These great events also provide social and economic opportunities for the community to come together, and kick start their Christmas shopping and support local businesses."
Make sure to mark your calendars and share the excitement with friends and family.
Real Reindeer are proudly funded by the NSW State Government.
The Guyra Christmas Carnival will be held on Friday December 1st from 4pm to 8pm.
The Armidale Christmas in the Mall takes place on Thursday November 30thcpmmencing at 5pm.