Country life suits new Anglican Minister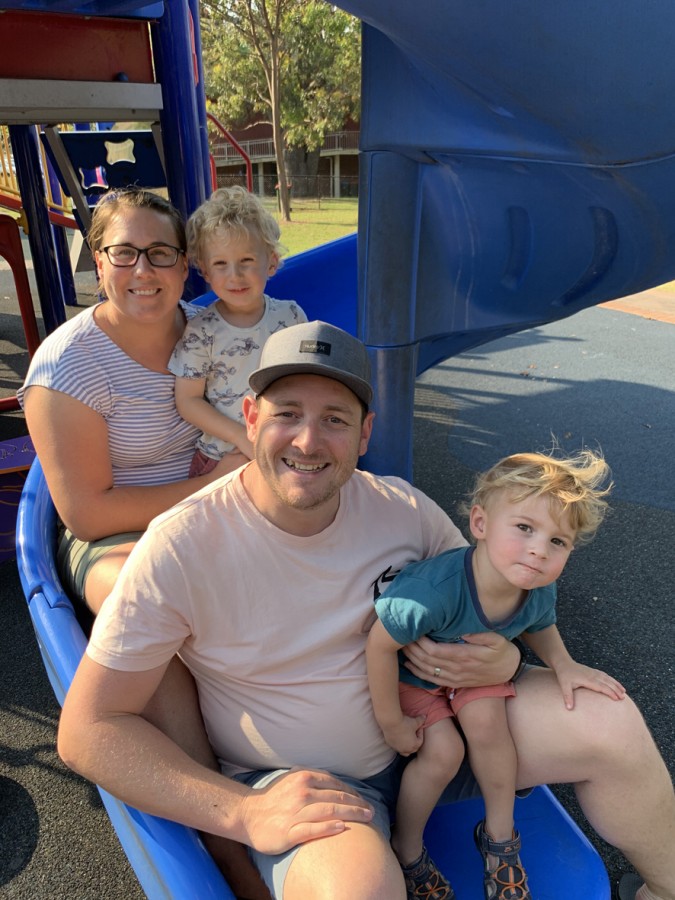 25th Feb 2020
Janelle Stewart
If rain is considered a good omen, then Reverend Tim Stevens is off to a good start as the new minister in charge of St James Anglican Church in Guyra. Tim and his family have relocated to Guyra from Mungindi where they spent three years ministering to the drought-ravaged community. They arrived in early January and have been overwhelmed by the welcome they have received and are enjoying a much greener outlook thanks to the rain.
Tim was inducted by Bishop Rick Lewers on Sunday February 16th in front of a large congregation who welcomed him into the community. The Anglican Church has been without a full time minister since the departure of Reverend Mark Evers in January 2019.
While their roots are in the city, Tim and wife Kirsty were more than happy to step outside their comfort zone for life in the bush, thanks in part to a trip to Guyra in 2012.
"Guyra is a special place to us because it was on a trip to the town in 2012 that we were first exposed to life outside the city," Tim said, "That visit was part of the reason we were able to leave Sydney and take a chance on life in the bush."
Tim and Kirsty's first posting was to South Tamworth where they spent 18months and they then made the move to Mungundi where they have spent the last three years.
"We loved our time there, it is a great little community and I learnt not to be just a minister of the Church but also how to be a part of the town," Tim said. "While I was there I also had another role facilitating and equipping youth work throughout the diocese, which involved a lot of travel and I was away from home a lot."
"When we were asked to come to Guyra it felt like we were coming home - we are excited to be here and the Church is excited to have us here which is great," he said. "It will also cut down on the amount of time spent travelling and I will be able to spend more time at home."
"We are loving the hills around the New England, which gives a different perspective to the flat country around Mungundi and we are also loving the rain after three years of extreme dry and drought."
While Tim and Kirsty left Sydney as a couple they now have two sons, William who is four and Edward who is two. As a family, they enjoy cooking, gardening and getting out and about in nature.
"The boys are missing their friends from Mungindi, but are already making new ones," Tim said. "While we all miss our family, we are feeling less drawn to the city and more at home with the many new friends we have made."
Tim will continue his role facilitating youth work for the diocese and you may see him out and about riding a skateboard, which he uses to get around. His message for the community is to stop him and say hello and get in touch if if there is anything he can assist with.