Four words that boosted the bush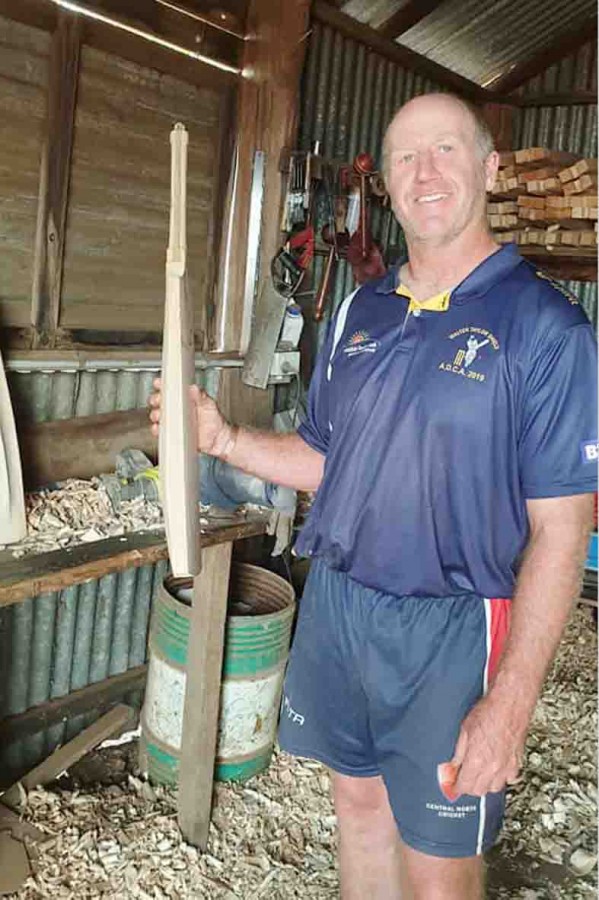 27th Nov 2019
Janelle Stewart
It is a social media phenomenon that is taking the bush by storm, and Guyra businesses are among those reaping the benefits of the #BuyFromTheBush campaign.
Connecting businesses from regional areas with the city via Instagram and facebook pages, the campaign has grown rapidly. Having just reached over 115k followers, #BuyFromTheBush is helping to boost rural businesses who are struggling during the drought.
A regular at markets across the region, Beth and John Williams from J & B Crafts were already approaching their busiest time of the year when Beth shared the hashtag on Instagram. What followed was an avalanche of enquiries that has made them busier than ever.
"Since our heart was featured on #buyfromthebush it has gone viral," Beth said. "In just five days we had 300 new followers on Facebook, 500 on Instagram, and our Instagram profile was visited 2000 times - I never imagined that one little hash tag could do this."
"John had made three of the hearts earlier in the year and we had only sold one, but now can't keep up with the demand and we are still getting enquiries from all over Australia.
"We made $1000 in sales of our products in just one week and will be busy filling orders until at least February," she said. "It has been really hectic, but as well as sales there have been so many messages of support which makes it all worthwhile."
Another local business to reap the benefits is Ram's Head Bats who featured on the #buyfromthebush facebook page three weeks ago.
Mitchell Woods makes handcrafted cricket bats while wife Kylie puts on the finishing touches and handles the marketing. Son Hamish also lends a hand when needed.
Since starting the business four years ago they have averaged around 30 bats a year, but have had to step up production to cope with the increased demand.
"Within a couple of hours we were inundated with messages and had more than 40 enquiries, and have already had 20 orders confirmed," Kylie said.
"We are still getting loads of enquiries and this whole thing has been amazing in getting our brand out there.
"Last week Mitch delivered a bat to Western Australia while he was over there playing in an over 50s carnival and we are getting enquiries coming in from Queensland, Victoria, and Tasmania as well.'
To cap off a busy couple of weeks they also received an email from Damien Tudehope MLC who is the NSW Minister for Finance and Small Business, and have now featured on the NSW Government website encouraging people to Buy Regional this Christmas.
"Mitch is going to be busy in the bat cave for quite a while and his apprentice Hamish will be put to work to help getting the orders done before Christmas," Kylie said.
"We could never have imagined this a couple of weeks ago, but are so grateful for the support we received."
The final word goes to
Bronwyn Grills who opened Brisk Trading in Bradley St twelve months ago.
She has been inundated with enquiries since she was featured in late October.
This led to her inclusion among a list of '19 of the best products you can buy to help rural businesses battling the drought' on mamamia.com.au.
Preparing to launch a new website and also open a Pop-up shop in Armidale her
message this week was
'No time to talk - so busy with #buyfromthebush.'
Those four words have changed the way the bush does business.