Success at Northern Schools Steer Competition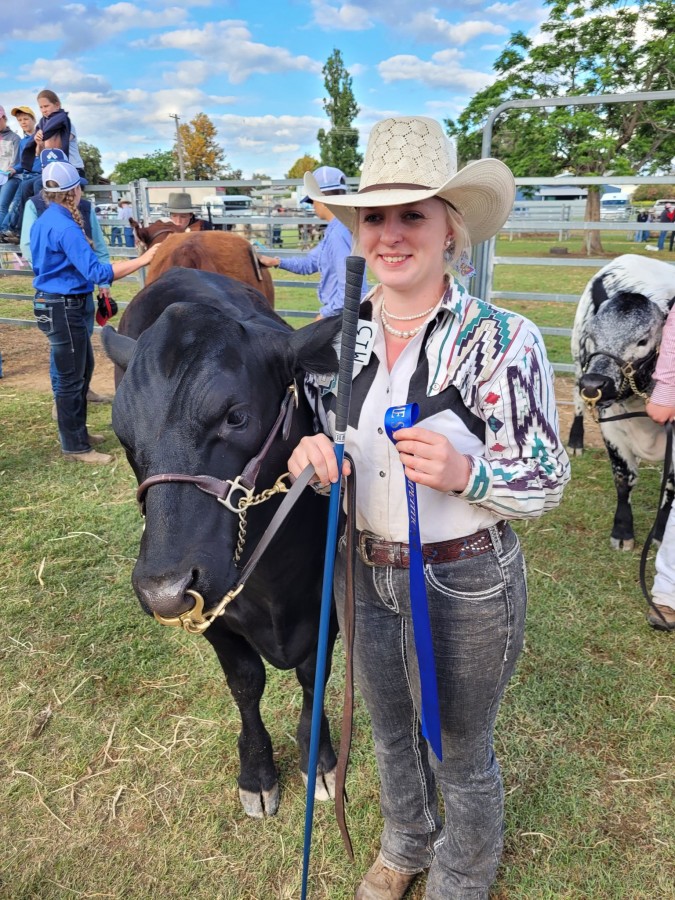 22nd Nov 2022
Guyra Central School Agriculture students were given the opportunity to join students from across the district and attend the 2022 Northern Schools Steer Competition at Manilla last week.
The competition involves preparing, parading and evaluating 70 steers and heifers on the hook in three levels of competition - junior, intermediate and senior and unled cattle judging. The criteria for judging students in the competition are confidence and attention to their stock, skill and technique and softness of hand.
Guyra Central School finished the competition on a high, with students talents being recognised and receiving ribbons for their efforts. "Curly" came first in his Medium weight heat and "Dog" made it to the finals but was unplaced. Ellie Mitchell came 6th in the junior paraders and Ashley Donnelly came 4th in the junior judging.
Agriculture teacher Mrs Rebecca Smith spoke highly about the attending students, their efforts and commitment during the competition.
"We had a fantastic time with 20 plus schools from across the state in attendance and over 200 students from year 7-12," Mrs Smith said.
"It was a great show and the students were exemplary in every way with many participating in their first show.
"They were a pleasure to take away on excursion and their teamwork and the way the seniors mentored our younger students was so pleasing to witness.
"It has been a great finish for our Agriculture course and we look forward to doing it all again next year."
Mrs Smith also thanked Jason Eddy for his work to feed and prepare the cattle for this show and Gwyn Pearson for her assistance and total support for our students whilst on excursion.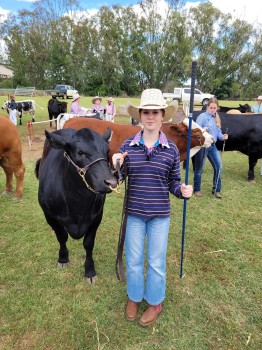 click for larger image