Pete's new ditty is all about Guyra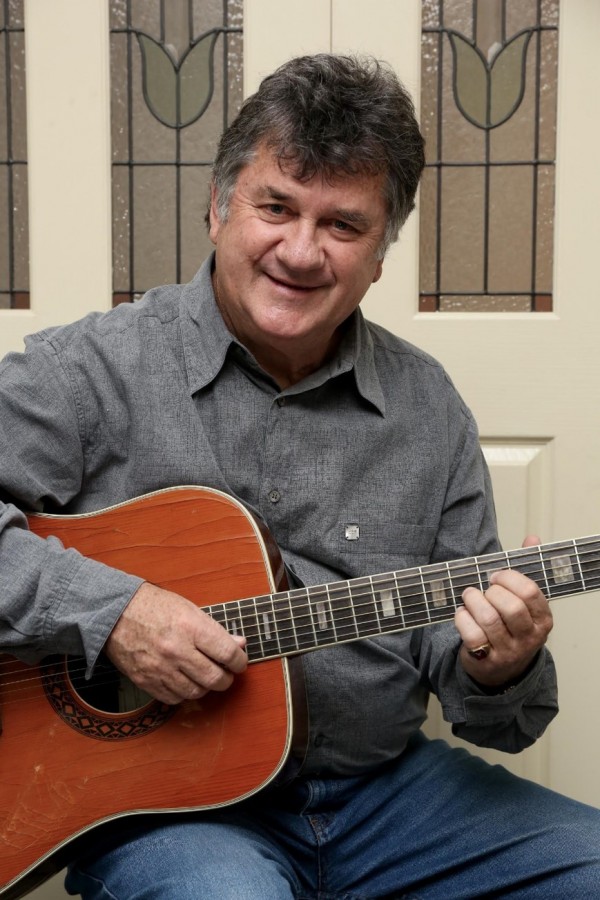 18th Jul 2023
If you ever thought that Guyra needed its own song, you don't have to wait any longer. Singer songwriter Pete Stanley has recently completed his 150th song and it is all about our town. It is called simply 'In Guyra'.
Pete describes the song as 'a light-hearted ditty about a beautiful country town'. He performs regularly at community events and the song has been well-received by audiences.
"It is similar to most Aussie singalong type songs about life and goings-on in our special part of the world," Pete said.
"Guyra certainly deserves its own song so I demo-recorded it for YouTube and hope it brings a smile to peoples' faces."
'In Guyra' joins the formidable list of Aussie country songs written by Pete and recorded at Colin Bale's Beechwood Studios in Armidale. Others have been 'Warrane', about the Stephens' family property, 'Waterfall Way', 'Love is like a Boomerang' and the haunting 'Wollomombi Falls' to name just a few.
Pete has also recorded YouTube demos of his Covid lockdown lament 'I'm missin' you', his hilarious 'Sir Fartsalot' and 'The Uralla Song' written by Uralla songwriter Cheryl Nolan.
Pete is based in Armidale and has been playing music since his dad Jack Stanley introduced him to his first harmonica at the age of seven. He is married to Nea and they have four music loving children.
"Dad was a wonderful singer and poet whose value I never really understood until I became a dad myself," Pete said.
"I love my family and our life in Australia and I learned how to express those emotions- and a whole lot more - as I continued writing at every opportunity.
"I hope my journey as singer/songwriter has a long way to go yet. I hope my songs bring a smile and some joy to people.
"My mantra is 'I'm blessed that I can make songs'. It's not about making money - it's about making songs!"
Pete has written 20 new songs for his next album to be recorded over the next 6 months and already loves them!
"In Guyra"
You can have a lot of fun, be friends with everyone – In Guyra
You can find a lot to do, maybe see a kangaroo – In Guyra
It's a cosy little place and you'll enjoy the space – In Guyra
It's just a little town but a lot is going down – In Guyra
There's veggies and tomatoes and ever so much more, lamb for the family and
potatoes by the score – In Guyra
If you have a trade you can show them what you made - In Guyra
And if you are a poet then you get a chance to show it – In Guyra
If you sing a song then they'll surely come along – In Guyra
You can have a holiday you can work or you can play – In Guyra
It's a town for young and old and just like you've been told, the people are pure gold and sometimes it gets cold – In Guyra