Spotlight on Local Business - Dasha's Hardware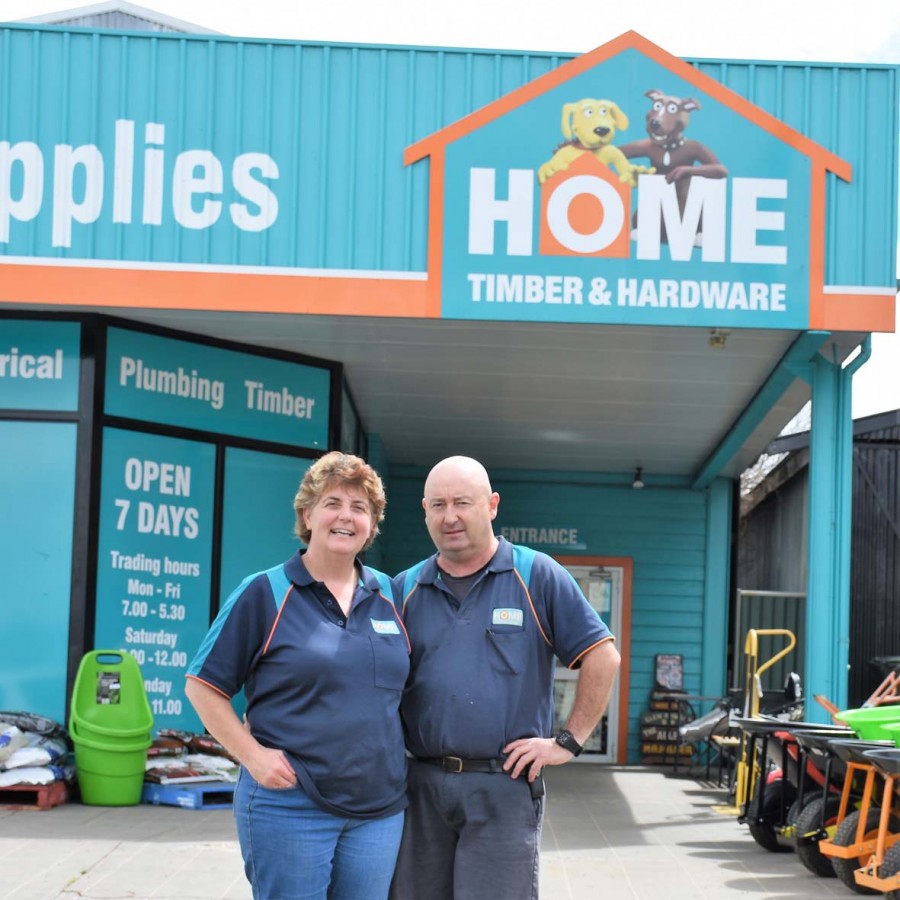 14th Jul 2020
How long have you been in business?
We bought the hardware business from Les and Carmel Kirk in January 1998 after Darren had worked there for many years. They were great role models to us and always happy to help with advice in our early years.
How many staff do you employ?
We have three wonderful staff: Leon, Debbie and Todd, but over the years we have employed many young locals who have gone on to new careers but hopefully we have helped in their success.
What services do you offer?
We sell general hardware, timber, roofing iron, concrete mesh, cement, power tools, paint and gardening tools and much more!
What is the best/worst thing about owning your own business?
The best thing is being able to make your own decisions and helping in our community. The worst is working seven days a week and probably not having enough family time.
How have things changed since you started?
We have moved premises and changed computer systems recently. We changed to become a Home Hardware store to increase our product range to help our customers to shop locally.
What effects have challenges such as drought, bushfires and coronavirus had for your business?
The drought and fires were extremely hard as we watched our farmers struggle with lack of water, feed and then the fires; but as they are time poor we are very quiet. The virus has had the opposite effect. We have been much busier with everyone doing tasks at home while they have time.
What is the most interesting job you have carried out?
Our biggest and most interesting challenge was renovating the shed in Ollera Street to a new shop for Dasha's Hardware eight years ago and at the same time having four small children.
Do you get good feedback from your customers?
Yes, we have wonderful locals that support us shopping locally and we have met lots of interesting travellers who always comment on our large range of products for a small town, which is nice to hear.
Any advice for people starting out in business?
Work hard, be positive, stay strong even when faced with challenges. You will get there!
Final thoughts?
We feel privileged to have had a business in this wonderful town for 23 years. We have seen many changes in that time and worked with lots of great people. We are proud to be a part of a strong and resilient community and hard times show us if we help each other we will be OK.