Waste services guide in the mail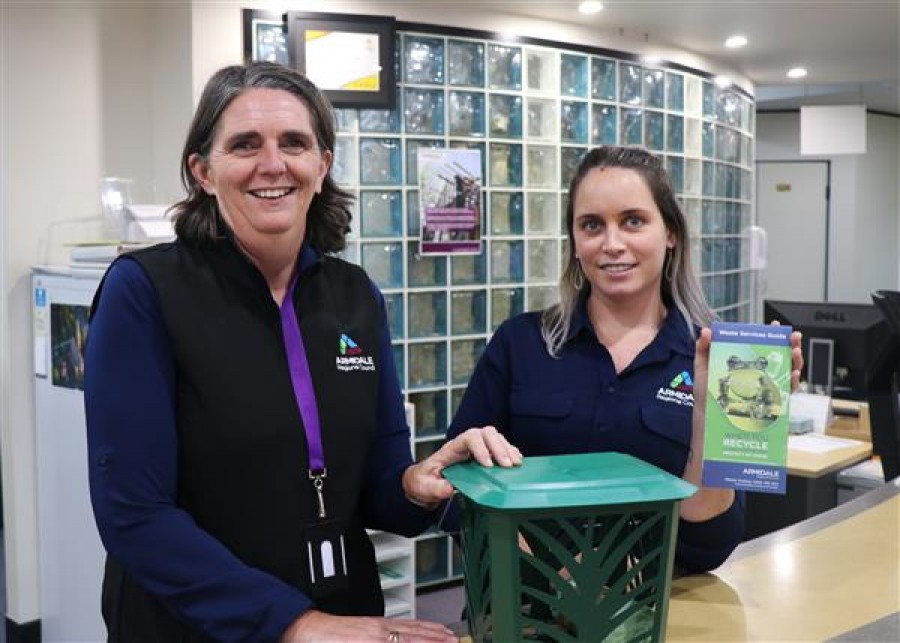 21st Apr 2021
Armidale Regional Council has entered a new era of waste services, with a new waste services guide delivered to residents. Armidale Regional Council's General Manager James Roncon says the new guide will give residents more clarity when using our world-class waste and recycling system.
"This guide is an easy way for residents to gain an understanding of how our waste services work, and what can and can't go in each bin," said Mr Roncon.
"Residents can stick the easy-to-read brochure on the fridge and leave it there as a quick reference guide for when in doubt."
The guide includes detailed information about what can be recycled, what is considered organic waste, and what needs to be put in the red lid bin. There is also information about how often waste is collected and what residents need to do when leaving bins out for collection.
With the launch of the new waste services guide also comes a renewed focus on the environment and sustainability. Protecting native animals and their habitats is a core message Council hopes to communicate through the new guide.
New signage using images of native Australian animals has also been put on two Cleanaway garbage collection trucks to emphasise the important environmental message Council is trying to convey.
"A major chunk of the guide is dedicated to educating residents about the City to Soil program and our world-class recycling system," said Mr Roncon.
"By increasing uptake of these programs we are diverting waste from landfill, which is a vital step in minimising the region's carbon footprint."
The hard copy guide is printed on 100% recycled paper and is being distributed via post to residents.